Olivier Giroud's wife may not be keen on a move to Dortmund, says Julien Laurens
Arsenal have been linked with a swap deal for Pierre-Emerick Aubameyang
However, Giroud turned down Everton in the summer because of his wife Jennifer
Arsenal's swap deal for Pierre-Emerick Aubameyang could be jeopardised by Olivier Giroud's wife Jennifer, according to French journalist Julien Laurens.
Discussing the deal with German journalist Raphael Honigstein, Laurens explained that it was Mrs Giroud's uncertainty over leaving London for Liverpool in the summer that saw Giroud's switch to Everton fall through.
According to the Daily Mail, Giroud does want the move to Borussia Dortmund as part of the Aubameyang swap deal, but Laurens joked that he's concerned Jennifer may not be keen on living in Dortmund.
'I think Giroud will do very well in Germany if he ends up there,' Laurens told BBC 5 Live.
'I didn't ask Jen, his wife … If she really didn't want him to move to Everton, for example, because she didn't want to move away from London to go to Liverpool I'm not sure what she's going to feel once she discovers Dortmund.'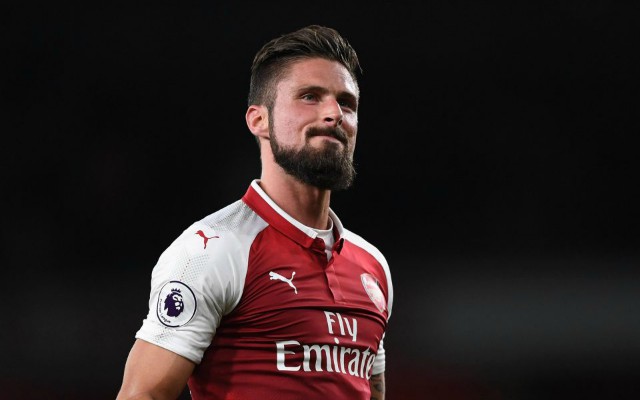 Honigstein adds in the interview that Giroud's switch to Germany is only likely to be a loan move so Dortmund can quickly land a replacement for the departing Aubameyang.
This would certainly be strong business by Arsenal in a month that could have been a disaster with Alexis Sanchez leaving for Manchester United.
The Chile international will be a tough act to follow at the Emirates Stadium, but Aubameyang is one of Europe's most deadly strikers and could be a big help for the Gunners to recover in the second half of this season.
Arsenal fans will certainly hope Giroud's wife doesn't throw a spanner in the works now!