Phil Neville sexist tweets get reign as England Women's manager off to nightmare start
The former Manchester United man's old sexist tweets have been uncovered
Neville has promptly deleted his Twitter account, but incriminating screen shots remain
Phil Neville has deleted his Twitter account over incriminating sexist tweets from a few years ago were uncovered to get his reign as England Women's manager off to a nightmare start.
The 41-year-old seemed a strange appointment to begin with due to his lack of managerial experience, and old tweets of his suggest even more that he was an inappropriate choice for the role.
Football is often accused of being behind the times on issues such as sexism and homophobia, and tweets such as the ones below from Neville certainly add to the sport's poor reputation in that regard.
Screen grabs from the Daily Mail show some of Neville's worst offences, including gags about domestic violence and a woman's role in the home being little more than to serve as a housewife.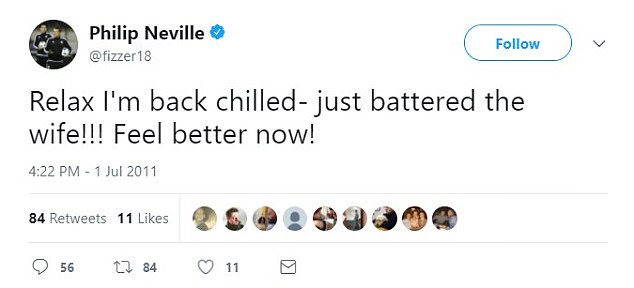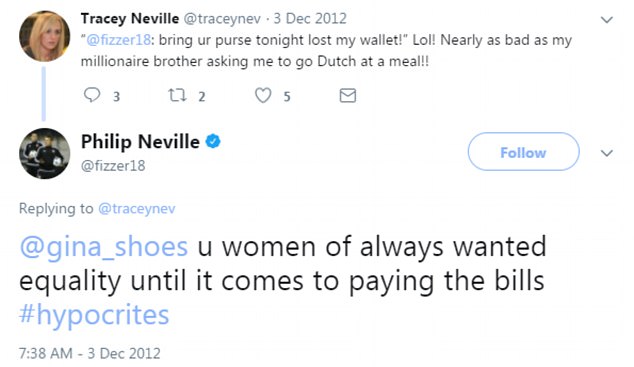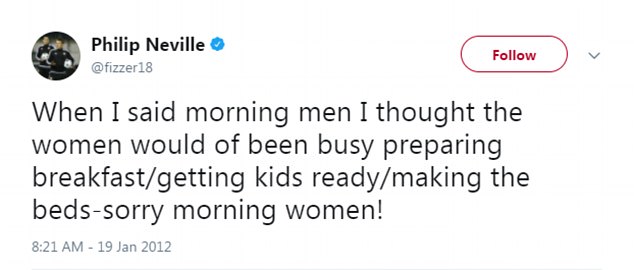 It remains to be seen if Neville can survive this rocky start, with both players and managers these days under so much more scrutiny due to the risks of old social media mishaps being dragged up.
The Mail report that the former Manchester United defender agreed a two-year contract worth £120,000 a year for the job.
Before deleting his Twitter account, he tweeted that he was 'extremely proud' to be taking charge of the Lionesses.