Arsenal legend Thierry Henry has called on Mesut Ozil to step up
With Alexis Sanchez gone, Henry says this can be Ozil's team
The German playmaker was superb in Arsenal's 2-1 win over Chelsea
Arsenal legend Thierry Henry has named Mesut Ozil as the player who should step up and make this team his after Alexis Sanchez's move to Manchester United.
Ozil was in inspired form last night as Arsenal earned a surprise 2-1 victory over Chelsea in the semi-final of the Carabao Cup to set up a final clash with Manchester City for next month.
While the Germany international has often showed his class for Arsenal, he also has something of a reputation for going missing in big games and for generally not being consistent enough.
Displays like last night showed what he can do when he's at his best, and Henry feels now is the time for the 29-year-old to step up after Sanchez's exit.
The Chilean forward was a commanding figure in the Arsenal team during his three-and-a-half years at the Emirates Stadium, often demanding a lot of the ball as the play largely flowed through him.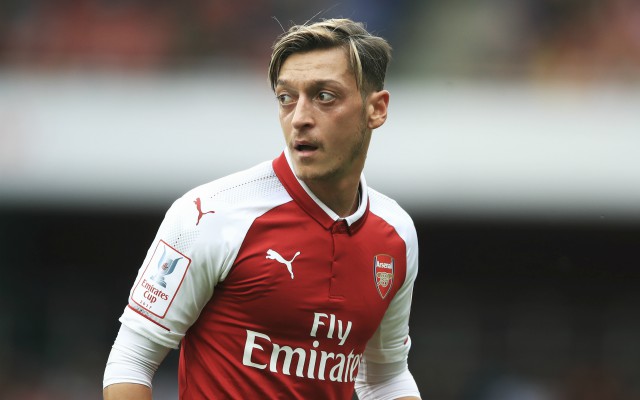 However, Ozil has it in him to be that kind of focal point of the side and Henry has urged him to make Sanchez's departure count.
Speaking on Sky Sports before the game, the pundit said: 'He (Ozil) has to make it his team. 'Alexis Sanchez is gone. If he plays all the time like he did against Crystal Palace, he's unplayable.'
Ozil was superb against Crystal Palace and followed it up with another big game against Chelsea – perhaps he was listening to Henry's pre-game comments?