Arsenal are more focused after Alexis Sanchez's departure, says Arsene Wenger
The Chilean's long-running transfer saga may have had a negative effect on the squad
Arsenal responded to Sanchez's exit with an impressive 2-1 win over Chelsea
Arsenal manager Arsene Wenger admits the departure of Alexis Sanchez to Manchester United may have helped his players earn an impressive Carabao Cup win over Chelsea.
The Gunners beat Chelsea 2-1 yesterday evening in a somewhat surprise result, ensuring they booked a place in the final of the competition with Manchester City next month.
It was the perfect response by Arsenal after losing a star player in Sanchez, but it follows reports that the long-running transfer saga had been affecting the rest of the squad.
The Evening Standard recently claimed that many in the Arsenal group wanted Sanchez to be sold as soon as possible after growing weary over it dragging on for so long.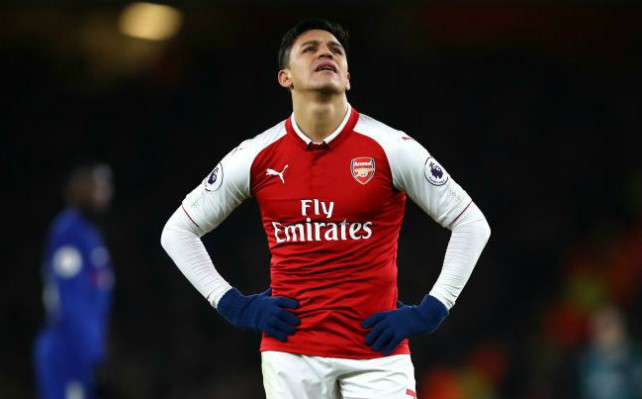 And speaking after last night's game, Wenger more or less admitted the same thing – that some uncertainty surrounding his squad has now gone.
Arsenal certainly looked a different side last night as they beat a major rival to finally have something to brag about in what has largely been a dismal campaign.
'Uncertainty (has gone),' Wenger was quoted in the Metro.
'We lost a great player, but of course it's true that when the team doesn't know what's going on, there's less clarity and less focus on performances.
'Now we know that we have to deal with that and we can get on by giving everyone a little bit more.'