Arsenal's new signing Henrikh Mkhitaryan had a problem with Jose Mourinho
This is according to Armenia boss Artur Petrosyan, who's glad he's left Manchester United
Petrosyan believes Mkhitaryan will be better off under Arsene Wenger
Arsenal's new signing Henrikh Mkhitaryan 'had a problem' with Manchester United manager Jose Mourinho, according to Armenia boss Artur Petrosyan.
The Gunners brought in Mkhitaryan as part of Alexis Sanchez's move to Old Trafford this January, in what looks like a decent chance for the player to revive his career.
The 29-year-old struggled to shine in Mourinho's system at United, but has been tipped by many to flourish in Arsene Wenger's more fluid and attack-minded system at Arsenal.
It seems Petrosyan has made no secret of his frustrations with the player at United, where he seemed to clash with the demanding and more defensive-minded Mourinho.
It is not clear if the Armenia manager means they had a poor relationship per se, but he made it perfectly clear he felt playing under Mourinho was not good for him and that the move to Arsenal should be good for him.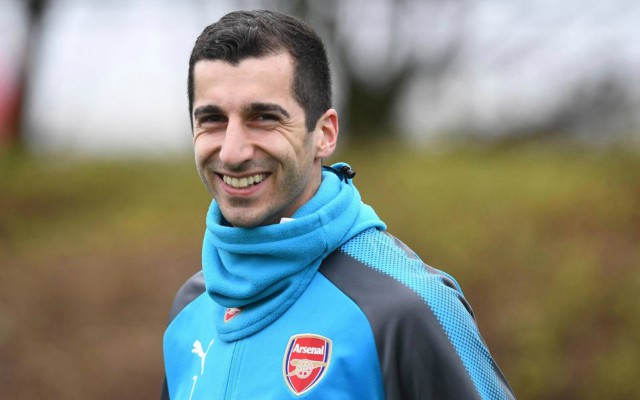 'I think Henrikh had a problem with the United coach and at Arsenal, it will be another thing and not the same situation,' Petrosyan is quoted in the Daily Mirror.
'There will not be so much pressure on him defensively.
'Yes, he (Wenger) likes them to play better football. I think Wenger is better for Henrikh.'
Mkhitaryan is the the latest of a growing number of players to move between the two rivals in recent years, following Danny Welbeck, Robin van Persie and Mikael Silvestre, as well, of course, as Sanchez this winter.