Arsenal may still have some hope of signing Pierre-Emerick Aubameyang
The player's relationship with Borussia Dortmund may be damaged beyond repair
Aubameyang has agreed personal terms on a transfer to Arsenal
Arsenal could reportedly still have some hope of sealing the transfer of Borussia Dortmund striker Pierre-Emerick Aubameyang despite reports of talks stalling.
German source Kicker does not paint a pretty picture for the Gunners in terms of landing the prolific Gabon international, who'd make an ideal replacement for Alexis Sanchez after his move to Manchester United.
While Arsenal and Dortmund appear to be making little progress over a deal, Kicker add at the end of their report that Aubameyang has come to a complete agreement himself over a move to the Emirates Stadium.
As well as that, his desire to leave his current club for Arsenal looks to have damaged his relationship with Dortmund and his team-mates beyond repair, as Kicker questions if he could really be integrated back into the squad after this saga.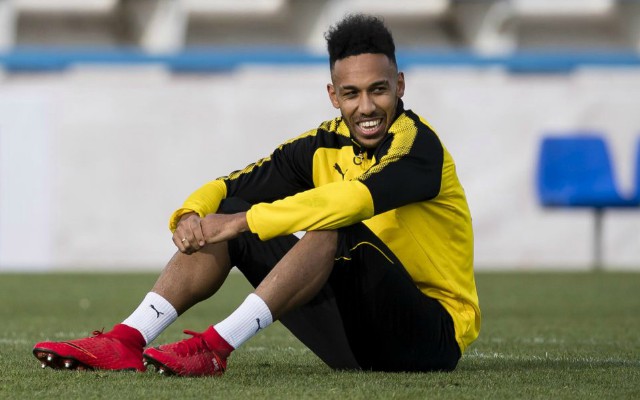 While that doesn't necessarily force Dortmund to sell the player, it surely weakens their negotiating position as they'll be glad to get rid of an unhappy member of the team.
They only have to look at Arsenal and the whole Sanchez saga dragging on to see how damaging that can be, and if Arsene Wenger is smart about it he'll surely use that as ammunition in talks.
If they don't land a top class striker after losing Sanchez this January, Arsenal look like having a potentially dismal second half of the season ahead of them.