Arsene Wenger may have just given Chelsea hope over the Olivier Giroud transfer
The Blues have emerged as surprise suitors for the Arsenal striker
Wenger says Giroud won't be joining Borussia Dortmund and players won't leave unless signings are made
Arsenal manager Arsene Wenger may have just given Chelsea a glimmer of hope of sealing the shock transfer of Gunners striker Olivier Giroud this January.
Speaking in his press conference today, the French tactician commented on speculation surrounding his players and the possible incoming signing of Pierre-Emerick Aubameyang.
The latest from Sport Bild is that Aubameyang could be closer to joining Arsenal in a £57million transfer, making no mention of Giroud moving in the opposite direction.
When asked about the chance of a swap deal, according to football.london, Wenger replied simply: 'No.'
The Daily Mirror have linked Chelsea with surprise interest in Giroud as they continue their search for a new centre-forward this winter, and if he's not going to Dortmund then there's surely a chance he could end up at Stamford Bridge.
As also noted by the Mirror, the France international's move to Everton in the summer fell apart due to his wife's desire to remain in London, which also gives Chelsea an edge over Dortmund.
On top of that, Wenger suggested that the signing of Aubameyang could free up players to leave, as he said that for the moment no one will be sold unless signings are made.
'I want Olivier to stay,' he said.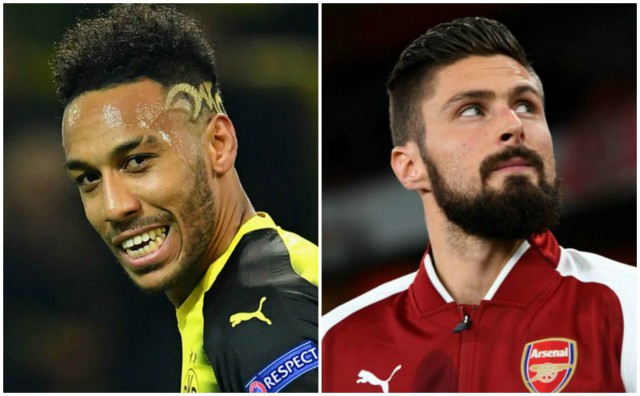 'If no-one comes in, nobody goes out. Maybe one or two young players on loan.
'The experienced players will stay the same unless new players come in.'
If, as Sport Bild claim, Arsenal are indeed set to reach an agreement on Aubameyang later this week, then Chelsea look to have been given a big boost in their apparent pursuit of Giroud.