It's certainly been a good week for Jose Mourinho: on Monday he signed Alexis Sanchez, on Thursday he signed a new contract, and today he's set to take charge of his 100th game for Manchester United – oh, and it's his birthday.
Still, while Red Devils fans are justified in feeling a little giddy about all goings on at Old Trafford at the moment, it's worth taking a second to come back down to Earth and take a look at that Premier League table.
What was a couple of weeks ago a 15-point gap between United and Manchester City has now been reduced to 12 in what feels less like the start of a miraculous comeback and more like nabbing a consolation goal when you're 8-1 down in the 70th minute – there's a decent amount of time left, but it definitely ain't happening.
While this is undoubtedly one of the finest sides of the Premier League era United find themselves up against here, there have been plenty of arguments made in recent weeks about why the gap isn't closer.
Jose's new deal runs until at least 2020 – plenty of time for more scenes like this… pic.twitter.com/g77vVJwobs

— Manchester United (@ManUtd) January 25, 2018
After all, United have given Mourinho more than enough to spend on big-name players since his arrival last summer. Paul Pogba, Nemanja Matic and Romelu Lukaku are at least on a par with Kevin De Bruyne, Fernandinho and Sergio Aguero, and let's not forget Mourinho inherited some decent players in the form of David de Gea, Antonio Valencia and Anthony Martial as well.
The addition of Alexis Sanchez may have come too late this season, but Mourinho can have no excuses next year when it comes to trying to wrestle the title back off City – and yet, there's little evidence from what we've seen of his Red Devils reign so far to suggest he's up to the job.
United finished sixth in the Portuguese's first year in charge – their second-lowest in the Premier League era – and on fewer points than their first year under Louis van Gaal and just five more than under David Moyes. While they've no doubt upped their game this term, they remain hugely disappointing whenever the big games come round.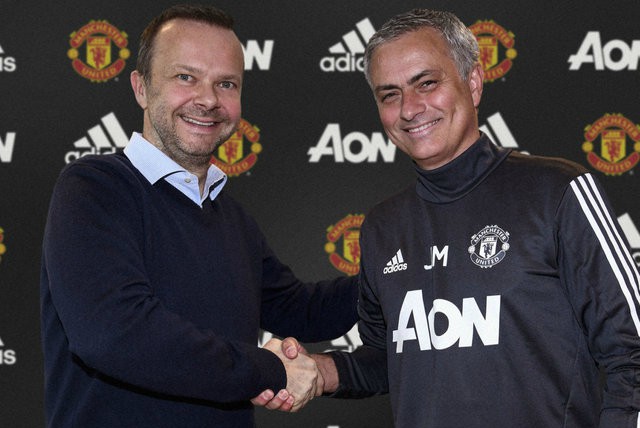 A win at Arsenal aside, Mourinho has been unable to get his team on the ball and carving out chances against the rest of the big six away from home, not to mention being largely played off the park by City when they visited Old Trafford.
Antonio Conte may talk of the two Manchester clubs pulling away in terms of spending power on transfers, but only the blue half has seen that dominance reflected in points this season.
With the signing of Sanchez alongside Pogba, Lukaku and Martial, United aren't far off having one of the best attacks in Europe, so United's patience will surely run pretty thin if they don't start playing like it soon.
Mourinho's recent record when it comes to contracts…

Inter Milan: Signed new contract at end of 2008/09, left at end of 2009/10

Real Madrid: Signed new contract May 2012, left May 2013

Chelsea: Signed new contract August 2015, left December 2015 pic.twitter.com/RE8gliUIED

— CaughtOffside (@caughtoffside) January 26, 2018
Parking the bus just won't do anymore in an era where fans increasingly expect to be entertained, and when intricate and well-orchestrated attacking units are fast becoming the best route to success and the norm even at teams with less in the way of resources. Mourinho's nullification tactics worked wonders in the early mid-2000s, but have looked out-dated for some time now.
While United's vast wealth means they're unlikely to need to give in and sell any star names any time soon, they could find themselves in an increasingly uncomfortable situation if the likes of Pogba and De Gea don't feel they're winning enough in the peak years of their career. And when the likes of Real Madrid or Barcelona come calling, even United aren't invincible. While there are no guarantees Mourinho will last until 2020, there's a risk that by the time that period is over, they won't have got the best out of the world class names they've invested so much in.
Mourinho being rewarded with this new deal means he has to show he too can change. Because right now, the only missing link between United and success is an elite manager, with it looking increasingly doubtful all the time if Mourinho still belongs in that club.