Arsenal legend Martin Keown has backtracked on comments made about Alexis Sanchez
The former Gunners star said the Chilean's move to Manchester United could be good for the league
Manchester City were also in for Sanchez but Keown is glad they aren't hogging all the best players
Former Arsenal defender Martin Keown appears to have had something of a change of heart over the Alexis Sanchez transfer after initially criticising the player.
Sanchez left Keown's old club Arsenal for a shock move to rivals Manchester United this January, leaving the player-turned-pundit seemingly fuming at the deal.
The former England international told the Daily Mail he felt the Chile international was the 'biggest mercenary in football' as he chose United over Manchester City.
ESPN still had City as favourites to sign Sanchez earlier this month, but it appeared that the big money on offer at United may have turned the player's head, according to Keown.
The Arsenal hero accused Sanchez of making the wrong choice by following his financial motivations, and while he stands by that to an extent, he's also been quoting as saying the move could be a good one for the league as a whole.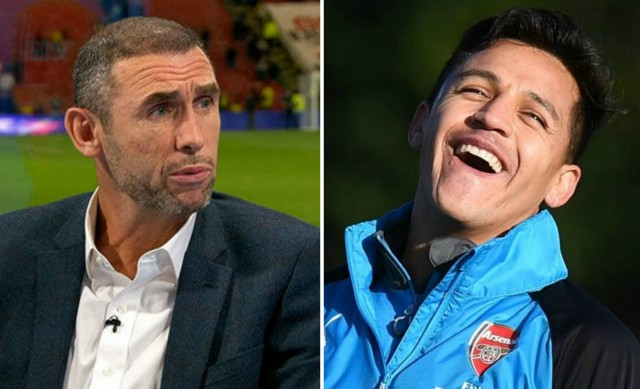 City enjoy a big lead at the top of the Premier League table and already have a world class attack, with the signing of Sanchez likely to have made things even more uneven.
'I felt with City he seemed destined to go there, they were pursuing him for the last 18 months and then right at the death he goes to Manchester United,' Keown is quoted by the Daily Mirror.
'Of course it's a fantastic club, but the money they have offered him, it's a bit of devilment really.
'But fair play to them, because City are going to have all the best players aren't they, if he went there as well?
'So it makes for a better Premier League if he goes to United, but I thought surely City are the better team.'