Arsenal reamin confident that they will secure a deal for a £60m target despite reports that the move had stalled.
Pierre-Emerick Aubameyang has been a high-profile target for Arsenal throughout January and the deal for the Dortmund striker is likely to go down to the wire. 
If Aubameyang does sign for Arsenal he will pen a huge £180k-a-week deal at the Emirates.
Arsenal remain confident that they will secure a deal for Borussia Dortmund's striker Pierre-Emerick Aubameyang despite reports stating the deal has stalled.
The Mirror have today reported that Emirates officials are remaining confident over a potential deal for the Gambian international who has been linked to Arsenal throughout January.
The report states that Aubameyang still looks set to sign for £60m and in the process will pen a colossal £180k-a-week deal over the course of a three-and-a-half years.
The deal however is likely to go down to the wire with the transfer window closing on Wednesday evening and Arsenal could need the very final few seconds to complete the deal.
Just five days ago the Daily Star reported that a deal for Aubameyang to move to Arsenal could be off due to a disagreement over the fee.
Further, Aubameyang made a return to the Dortmund starting eleven yesterday but he was greeted by an angry banner from fans which read 'No player is bigger than the club' amid the speculation linking him with a move away to England.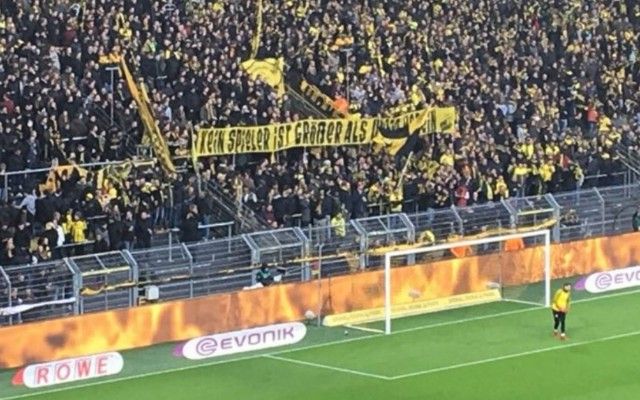 It certainly looks as though the deal will go right down to the wire and we're expecting a few more twists and turns before Wednesday's deadline.