Henrikh Mkhitaryan says it was an easy choice to join Arsenal
The Armenian joined from Manchester United this January
Mkhitaryan is glad to be working under Arsene Wenger after struggling under Jose Mourinho
Arsenal's new signing Henrikh Mkhitaryan has explained why he's glad to have taken up the chance to work with Arsene Wenger upon leaving Manchester United this January.
The Armenia international struggled to reach his best form under Jose Mourinho at United, with the pair not seeming like the most natural fit in terms of playing style.
Mkhitaryan showed flashes of brilliance at Old Trafford but couldn't establish himself as a regular in a slightly defensive-minded Mourinho side which is in many ways the polar opposite of how Wenger likes his Arsenal teams to play.
Whilst not naming Mourinho in his comments below, Mkhitaryan seems to suggest that his move to the Emirates Stadium will be a good one for him precisely because he can flourish under his new manager.
The 29-year-old says joining Arsenal to work under Wenger was a major motivation and made it an easy choice for him, citing the Frenchman's tactics and attacking philosophy.
'Of course it's very important to have respect from your manager,' he told Arsenal Player. 'I know that he's demanding and he likes his players to explore.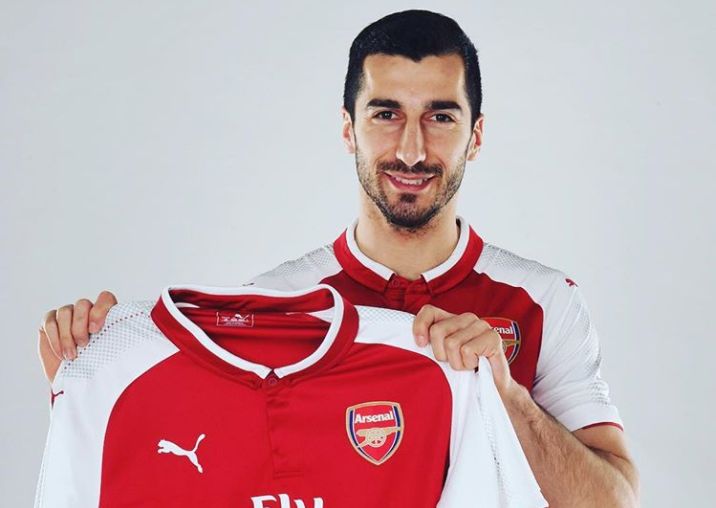 'He was one of the (reasons) to join Arsenal as well because everyone knows he's a great manager.
'I've known him for a long time and of course it was not very difficult to make this decision to come to Arsenal, because I think the way that Arsenal play (makes) it a dream for every player to come here and play offensive football.'