Arsenal appear to have confirmed the transfer of Pierre-Emerick Aubameyang
A video appeared on their website with Arsene Wenger discussing the deal
However, this post has since been removed by the club as we await official confirmation
Arsenal have accidentally confirmed the transfer of Pierre-Emerick Aubameyang after releasing a video of Arsene Wenger discussing the deal on their official site.
However, they have since removed the footage, suggesting there may be one or two details to finalise before they can release an official announcement regarding the player.
The Guardian have reported that the Aubameyang transfer looks set to go through thanks to deals going on elsewhere involving Olivier Giroud moving to Chelsea and Michy Batshuayi replacing Aubameyang at Borussia Dortmund.
This should be a fine signing for Arsenal after the loss of Alexis Sanchez, with Wenger quoted as singing the player's praises as though the move had already been completed.
'Yes, it is good news. We need people who can give us more offensive power,' Wenger said when asked about Aubameyang, as picked up by the Daily Record.
'At the moment, we aren't enough going forward and I am convinced he will give us that.
'He has a big challenge in front of him. He wants to do well in the Premier League.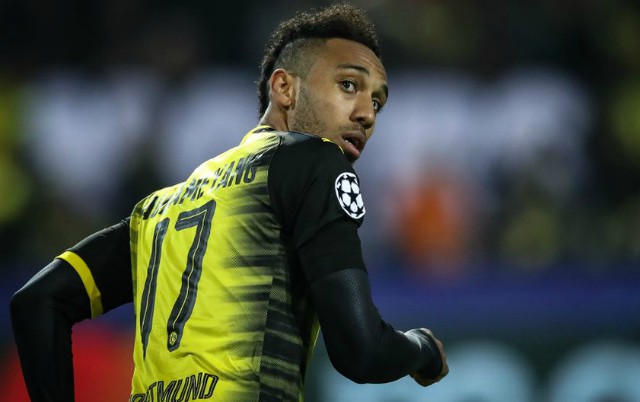 'It is absolutely good news for us. His pace, his finishing. The quality of his runs. His huge physical capacity, that will be important in the Premier League.'
It seems likely that such an interview will have been prepared just in case even if there is still a chance it won't go through, but most likely there is little left for Gooners to worry about on deadline day.
The Daily Express reported yesterday that Aubameyang was at Arsenal's training ground ahead of completing a medical, and it seems unlikely the player would have travelled to London so late on in the transfer window if there were serious doubts about getting the deal over the line.