Chelsea defender Andreas Christensen has spoken about his rise to the first-team
The 21-year-old joined the Blues when he was just 16 years of age
Christensen is one of few academy players to make it into the senior side
Chelsea defender Andreas Christensen has offered an explanation as to why so few young players seem to make the grade at Stamford Bridge after his remarkable rise.
The Denmark international has done well to become a Blues regular this season after spending the previous two years on loan at Borussia Monchengladbach.
Christensen shone during his time in the Bundesliga but few would have expected him to do what so many others have struggled to do and instantly come back and become first choice for Chelsea.
However, Antonio Conte has given him his chance and he's taken it, coming in at the expense of the more experienced David Luiz at the back and making that position his own.
Chelsea have long been criticised for not giving their youth enough chances, which has previously led to them losing the likes of Romelu Lukaku and Kevin De Bruyne before really giving them a chance – and being punished for it as they've shone elsewhere.
Christensen, however, believes the mental challenge of playing for a big team like Chelsea and the demands that brings is probably the biggest hurdle that many have failed to overcome.
Asked by ESPN if the mental challenge could be the issue, the youngster said: 'Yeah maybe. Some senior players find it difficult as well.
'In preseason we get our bodies ready, but it's the mental side. It's so tough to keep performing and be mentally ready. Like this week, we have one recovery day and one session to prepare for a game and then you play again. The programme makes it a lot harder than it actually should be.'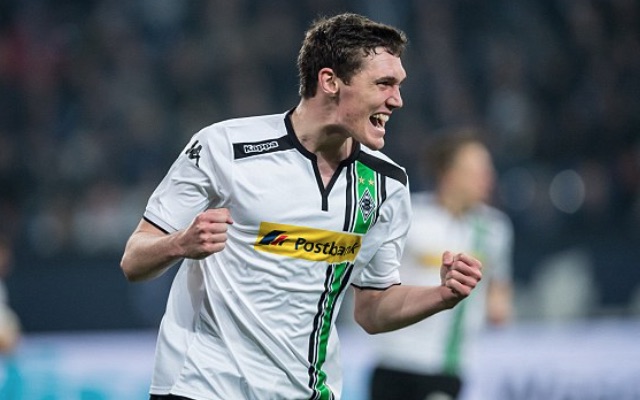 Christensen also admitted he felt the pressure to become one of the first to make that breakthrough as he was aware of talk that he was impressing whilst with Gladbach.
'When I went away for two years I could hear there was some pressure to come back and deliver and try to get into the team. So you do feel that,' he said.
'But I put pressure on myself. I always believed I could come back and show my worth and hopefully break into the team.'