Arsenal legend Thierry Henry has discussed Olivier Giroud's move to Chelsea
The ex-Gunner is sympathetic towards the striker joining a major rival
Henry previously came under fire over Alexis Sanchez's move to Manchester United
Arsenal legend Thierry Henry has discussed Olivier Giroud's deadline day transfer to Chelsea and could risk angering his old fans again with his comments on the move.
The France international's exit looks a potentially big blow to Arsenal after his fine contribution to the club in recent years, and it strengthens a major rival in the second half of the season in what looks to be shaping up to be a tight battle for the top four.
Arsenal already suffered the blow of losing Alexis Sanchez to Manchester United this January, and many fans were devastated to see another of their heroes in the form of Giroud move to their bitter rivals Chelsea.
Henry, however, is sympathetic towards his fellow countryman over the move, stating that it is understandable that he'd be tempted to join a team currently performing better in the Premier League.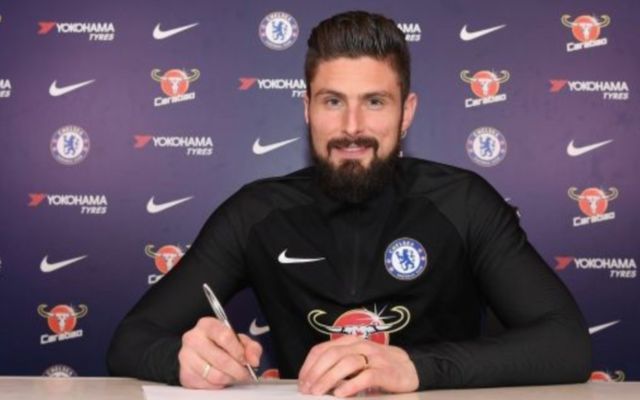 This is despite Giroud surely being unlikely to see a great deal more playing time than he did towards the end of his time at Arsenal, even though Henry feels the player is justified in looking for a move before this summer's World Cup.
'I thought he did what he had to do for Arsenal but on the other side the World Cup is coming, Chelsea are coming for you and they're ahead of Arsenal at the minute,' Henry told Sky Sports.
'Arsene (Wenger) is not playing you sometimes, (Danny) Welbeck is in front of you and (Alexandre) Lacazette has arrived and is in front of you. A lot of players went in front of him so I cannot fault him or be upset with him for going to Chelsea when he's not playing at Arsenal.
'You can't have a go at him for trying to play a bit before the World Cup for a good team. All the very best. I hope people are not going to say anything bad about him because he does not deserve that.'
With Henry having recently been caught up in controversy over Sanchez's move to United, these latest comments certainly risk his reputation among his once adoring fans yet again.
Sanchez, 29, mentioned a conversation with Henry in an Instagram post after he joined United, though both later denied that the chat was to persuade him to quit north London for Old Trafford.
I know I don't need to explain this to the majority of Arsenal fans but contrary to speculation at no time did I tell Alexis Sanchez to leave Arsenal. I had no idea he was going to sign for Man Utd until I saw it on the news like the rest of you.

— Thierry Henry (@ThierryHenry) January 23, 2018