Arsenal have seen Alexis Sanchez depart to Manchester United while Pierre-Emerick Aubameyang and Henrikh Mkhitaryan have joined the Gunners in January. 
With Mesut Ozil also penning a new Arsenal deal the Gunners now possess some serious depth in quality. 
We take a look below at how Arsenal could now line-up with Aubameyang, Mkhitaryan and Ozil in 2018. 
With Alexis Sanchez departing Arsenal for Manchester United it looked as though it could have been a depressing January for Arsenal fans. But, the arrival of Pierre-Emerick Aubameyang to Arsenal and the news that Mesut Ozil looks to have signed a new deal at the Emirates is certainly a worthy compensation for the departure of Sanchez.
Aubameyang today arrived from Dortmund for a club-record fee of £60m (fee per Sky Sports) while Aubameyang's former Dortmund teammate Henrikh Mkhitaryan also joined the Gunners last week as part of an exchange deal for Alexis Sanchez.
Further, the BBC reported today that Arsenal had tied German playmaker Mesut Ozil down to a new contract with Ozil penning a £350,000k-a-week deal.
The news that Ozil has extended his future is perhaps the biggest deal Arsenal have completed this summer with the star being the standout talisman for the Gunners this season.
However, Arsene Wenger now possesses the headache of trying to fit Ozil, Mkhitaryan, Aubameyang and Alexandre Lacazette into one starting line-up. We have taken a look below at how Wenger could set-up his starting eleven with all four included.
Wenger could fit Ozil, Mkhitaryan, Aubameyang and Lacazette into a 4-2-3-1 system. However, it would subsequently involve either Aubameyang or Lacazette being pushed out wide. In the below line-up we've pushed Lacazette onto the left but the worry would be that the French international's qualities would be compromised.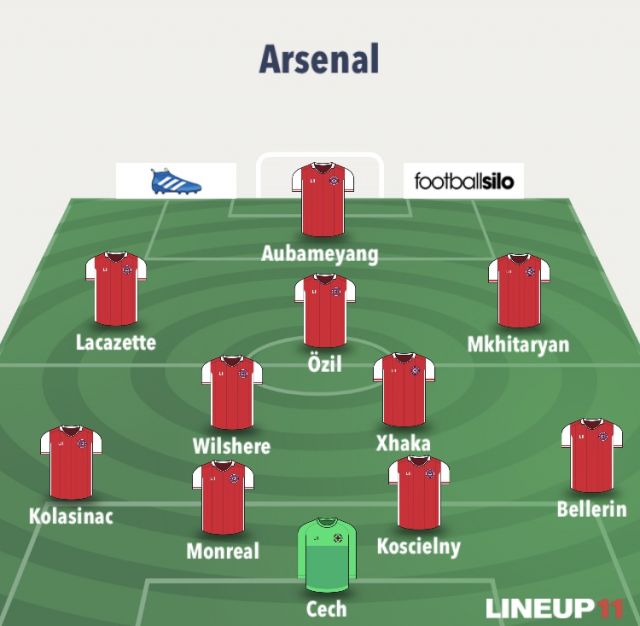 In order to allow both Aubameyang and Lacazette to play as central strikers Wenger would have to revert to an old fashioned 4-4-2. But, both Ozil and Mkhitaryan will be forced into traditional wide roles which is sure to stump Ozil's creativity as a central playmaker. See below.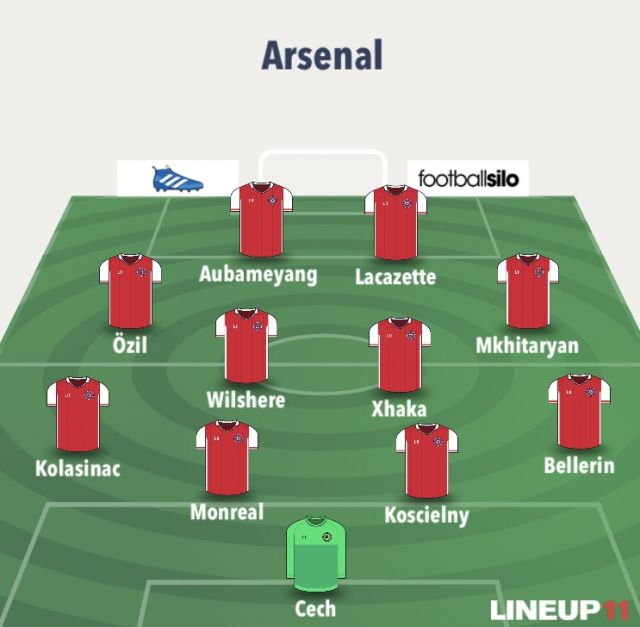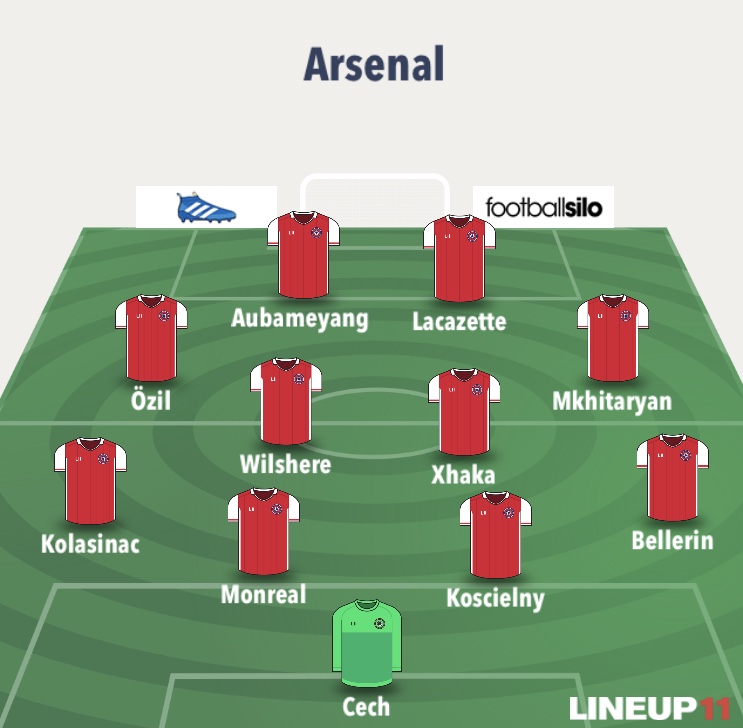 So, how do you get the best out of Ozil, Mkhitaryan, Aubameyang and Lacazette? To put it simply – one must be dropped. We've decided to compromise Lacazette due to a tricky start to his time at the Emirates. The Frenchman is yet to register double figures in the Premier League sitting on just nine goals and by omitting the £52m star (fee per the Guardian) it allows not only Aubameyang, Ozil and Mkhitaryan to play in their best positions but also allows Arsenal to play a more balanced back three allowing the attacking trio far more freedom. Have a look below.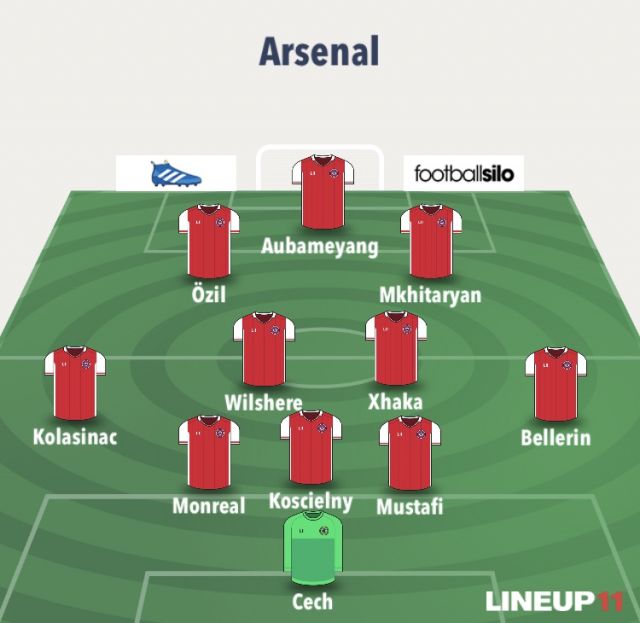 Despite Wenger's new headache Arsenal do now possess some serious quality in depth. Below we've picked out a second-choice line-up which includes players that have not been at all included in our previous three. While it relies on Rob Holding playing at an unconventional left-back role and the fitness of Sant Cazorla it still demonstrates Arsenal's new found depth.