Chelsea suffered 3-0 loss at home to Bournemouth this evening
Blues boss Conte has had his say following the shock defeaet
Italian has said that he is feeling "relaxed" after being questioned about the pressure surrounding his job
Chelsea manager Antonio Conte has had his say following his side's embarrassing 3-0 loss at home to Bournemouth this evening in the Premier League.
This is according to Chelsea's official website, who state that the former Juventus boss spoke about the external pressure he's facing at the moment.
Speaking after his side's shock loss to the Cherries, Conte said "About the pressure, it's normal for a coach and manager. It's normal if you are Chelsea's coach. We are giving everything, 120 per cent and I think I'm exploiting this squad at the maximum level."
Conte also then went on to add "But if someone doesn't agree I'm here and I have to accept every situation. I'm very relaxed about this because I'm doing a great job, me and the staff with the players."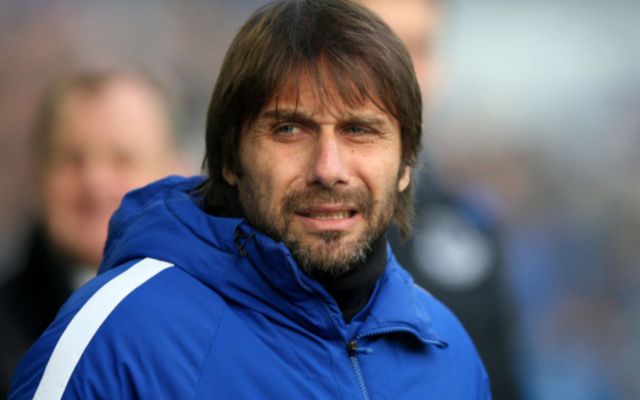 Since joining the Blues in the summer of 2016, Conte has certainly made his mark in the Premier League so far.
Last season, he managed win the league title in his first season, as his Chelsea side romped to a total of 93 points, recording a record 30 wins along the way.
However so far this season, things are looking a bit different for the former Juventus coach, as his side currently sit fourth in the Premier League, 18 points behind leaders Manchester City.
The west London side also failed to finish top of their Champions League group, and were knocked out of the League Cup in the semi-finals by rivals Arsenal, so it's understandable to see why some may say Conte is under pressure at Stamford Bridge.
MORE: Chelsea transfer news
Following his words, it'll be interesting to see of the Italian stays with the Blues until the end of the season, and whether he can clinch any silverware this campaign.