Jose Mourinho has explained why he subbed Marouane Fellaini last night
The Manchester United midfielder picked up an injury against Tottenham
One or two eyebrows were raised when Fellaini was subbed on and subbed off again so quickly
Manchester United manager Jose Mourinho has explained the real reason he took Marouane Fellaini off so quickly against Tottenham last night.
The Belgium international was brought on from the bench in the second half but lasted just seven minutes before being hauled off again by his manager.
It wasn't initially clear what might've happened with Fellaini, with several taking to Twitter to express the view that Mourinho seemed to be making a point by removing him so soon after his introduction.
It didn't help that Fellaini also appeared to storm off down the tunnel, but Mourinho was quoted by the Daily Mirror after the game as saying it was just an injury.
The 30-year-old has not seen a great deal of action this season due to niggling fitness concerns, and it was a knee injury that forced him off at Wembley yesterday evening.
'He came off because he had something in his knee,' Mourinho explained afterwards.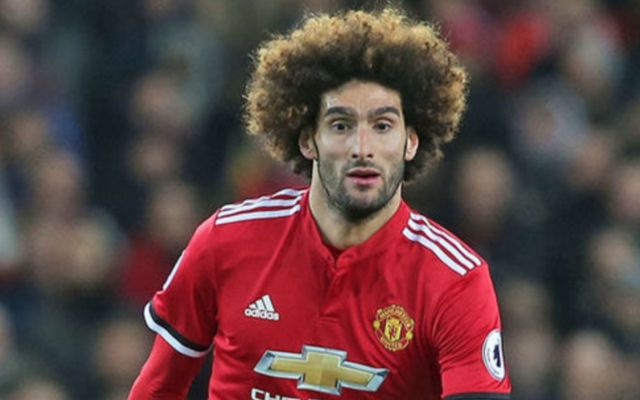 'Unlucky for him and unlucky for me. He came on with enthusiasm, but he has an injury in his ligament.'
United could have done with a bit more luck last night as they conceded after just 11 seconds to go 1-0 down and ultimately fell to a 2-0 defeat against Spurs.
Christian Eriksen opened the scoring before Phil Jones' own goal doubled Tottenham's lead, with the game done and dusted in the first half.