Everton manager Sam Allardyce has discussed Theo Walcott's return to Arsenal this weekend
The Toffees take on the Gunners at the Emirates Stadium on Saturday evening
This will be Walcott's first game back at Arsenal since moving to Everton in January
Everton manager Sam Allardyce expects Theo Walcott will get a good reception when he makes his first return back to Arsenal in the Premier League this weekend.
The Toffees take on the Gunners in the 5.30pm kickoff on Saturday evening, with Walcott facing his old side just a few weeks after completing his move to Goodison Park.
Allardyce believes Walcott's long tenure and great service to Arsenal will ensure he'll be received well by the home crowd at the Emirates Stadium.
'He'll be doing the team talk tomorrow,' Allardyce joked, as quoted by ITV Sport.
'I think he is looking forward to it. I am sure he will get a good reception when he goes back to The Emirates considering the time he spent there.
'Everyone can understand why he has left because now he has the opportunity to be one of the key players for Everton now.'
He added: 'Hopefully he can go and perform as well as he did on Wednesday night.'
Walcott scored twice in the midweek win over Leicester City, showing signs already that he could be one of the best buys of the winter transfer window.
The England international had been a key part of Arsene Wenger's first-team last season, but was no longer getting much playing time for Arsenal in the big matches this term.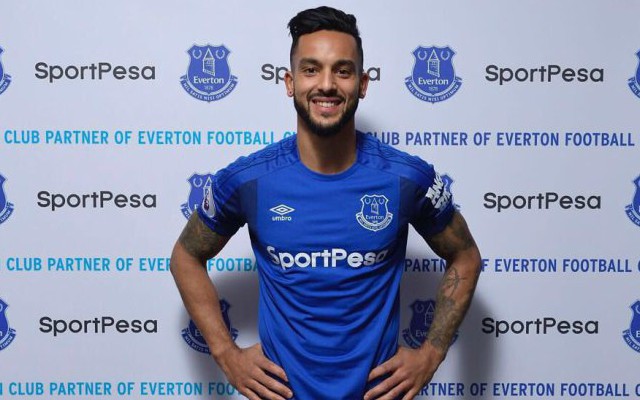 Walcott had been restricted to games in the Europa League and cup competitions, but now looks to be relishing being given a more important role in this Everton side.
The 28-year-old will now be hoping he can hurt Arsenal quickly this weekend and instantly make Wenger question if it was really the right choice to let him go.
Arsenal sold a number of big names this January, with Alexis Sanchez also leaving for Manchester United and Olivier Giroud sealing a deadline day move to Chelsea.