David Ornstein has mad some big revelations about Alexis Sanchez at Arsenal
The Chile international moved to Manchester United this January
It sounds like things ended on a sour note for him at the Emirates Stadium
Alexis Sanchez wasn't popular at Arsenal and preferred to spend time with his dogs instead of socialise with the rest of the squad prior to his transfer to Manchester United this January.
This is according to David Ornstein, who made a series of big revelations on the Arseblog podcast, as quoted by Arsenal news source @afcstuff on Twitter.
The BBC Sports journalist also claimed there were witnesses to Sanchez having a training ground bust-up with Laurent Koscielny last season as it seems things really turned sour prior to him leaving the Emirates Stadium.
The Chile international left Arsenal for Manchester United this winter in what looks a great move for the Red Devils, though it seems many in north London will also be glad to see the back of him.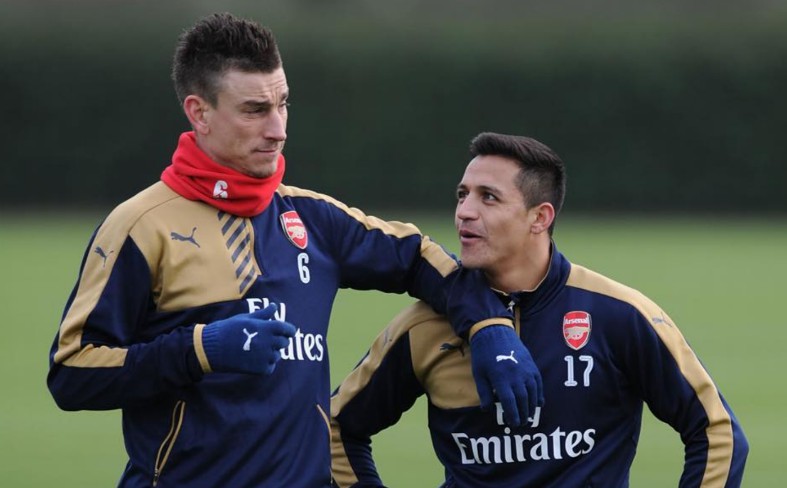 Ornstein says Sanchez was not the most popular member of the Gunners squad, and that he mostly kept himself to himself by spending time at home with his dogs Atom and Humber.
'Alexis Sanchez had an altercation with Laurent Koscielny in training last season and that was factually correct. I know from a number of people who saw it,' Ornstein said.
'He wasn't very popular. He didn't socialise with a lot of guys, he kept himself to himself with Atom and Humber. It was notable that there were no farewell messages from his teammates.'
While fans will have been gutted to see Sanchez leave, it seems Arsene Wenger might have done the harmony of his squad plenty of good by ditching the 29-year-old.
Wenger also did well to land two quality replacements after his exit, bringing in Pierre-Emerick Aubameyang from Borussia Dortmund after also landing Henrikh Mkhitaryan from United as part of the Sanchez deal.