David Ornstein says Alexis Sanchez was keen on a transfer to Real Madrid
Manchester United signed the Chilean from Arsenal this January
However, Sanchez had other offers and seemed keen on the move to Spain
Manchester United forward Alexis Sanchez was reportedly keen on a potential transfer to Real Madrid before leaving Arsenal for Old Trafford this January.
The Chile international was heading towards the end of his contract at the Emirates Stadium, and could have left the club on a free in the summer if he'd waited until then.
However, Arsenal decided to capitalise on interest from United, as they ended up doing alright out of the deal by landing Henrikh Mkhitaryan in return.
David Ornstein says Sanchez himself would've been keen on joining Real Madrid, though it's not clear why United seemed the only realistic option for him.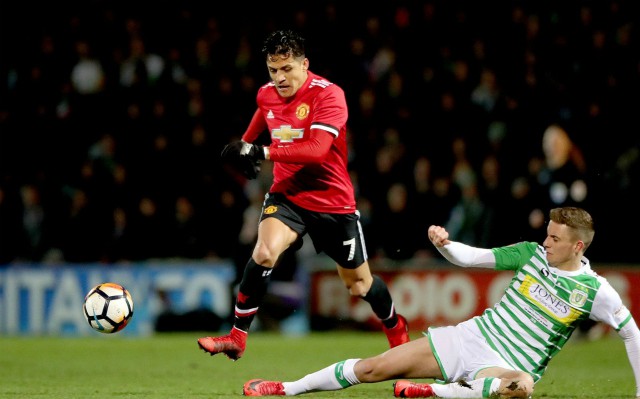 Speaking on Arseblog's Arsecast, Ornstein said: 'I was told that Real Madrid expressed an interest and Sanchez would've liked that but realistically Man Utd was the only option.'
It may have been that the Red Devils showed a stronger interest or presented an offer that was more suitable to Arsenal at that time.
United won't be bothered now after sealing one of the biggest signings of the season, but it's a reminder of how delicately poised these things can be and how differently things can work out.