Jose Mourinho had a tongue-in-cheek message for Marouane Fellaini
The Manchester United midfielder went off injured against Tottenham
Mourinho urged the Belgian to sign a new deal in case it's a bad one
Manchester United manager Jose Mourinho had an amusing message for Marouane Fellaini after the Belgian midfielder's injury against Tottenham.
The Red Devils lost 2-0 to Spurs in midweek, with Fellaini's brief introduction onto the Wembley pitch one of the major talking points on the night.
The 30-year-old was brought on as a substitute by Mourinho, only to then be dragged off just seven minutes later in what initially looked like a baffling decision.
One or two eyebrows were raised on social media before it later transpired Fellaini had been injured shortly after coming on, as confirmed by the United manager after the game.
The Belgium international has missed large chunks of this season with injury and has now sustained a knee problem, with Mourinho joking that he should sign a new contract with the club now in case it ends up being a bad one.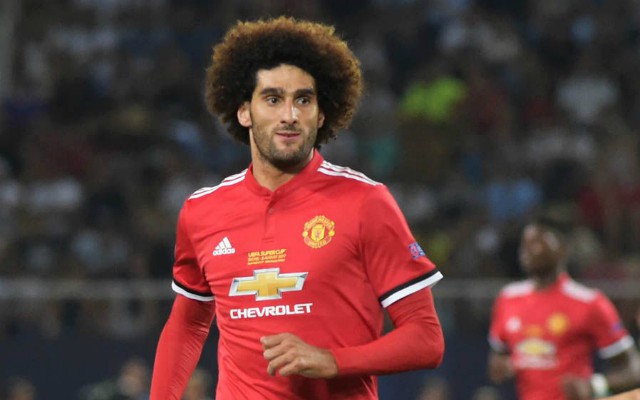 'I told him yesterday, sign the contract and shut up,' Mourinho is quoted by ESPN. 'I told him, don't gamble too much. Sign the contract before you know the extent of the injury.'
The former Everton man is due to be a free agent at the end of this season, with ESPN claiming he's not happy with the length of the deal he's been offered by United.
Fellaini hasn't always been a regular for United since his move back in 2013, but he's become an increasingly important player under Mourinho in particular and would be a big loss, particularly on a free.