Journalist John Cross believes Arsene Wenger could leave Arsenal in the summer
The Daily Mirror chief football writer believes the manager's future will be up for discussion
Much will depend on results between now and the end of the season
Arsenal could make a major decision on the future of Arsene Wenger this summer depending on results between now and the end of the season, says John Cross.
The Gunners agreed a new two-year contract with Wenger after Arsenal beat Chelsea in the FA Cup final last season, but there still seems to be little sign of improvement at the Emirates Stadium.
Despite a great start at Arsenal, Wenger has struggled to replicate that early success in the last decade, winning just three FA Cups since 2005 and no league title since 2003/04.
Many fans will surely feel it is time for a change at Arsenal, and John Cross has told Sky Sports' Sunday Supplement that he believes the manager's two-year deal could be a bit misleading as it could be cut short if results don't go the club's way this season.
Arsenal are not currently looking in a strong position to get back into the top four, which will surely have been the minimum requirement after the disappointment of finishing 5th last season and missing out on a Champions League place.
WATCH: Is it a new era for @Arsenal or Arsene Wenger's last throw of the dice? Watch Sunday Supplement live on Sky Sports Premier League now. pic.twitter.com/WBmjIorXHr

— Sunday Supplement (@SundaySupp) February 4, 2018
Cross does believe, however, that there is still a chance Wenger will also stay for another year if things improve, with things seeming to click well between the Frenchman and his new transfer negotiators who delivered Pierre-Emerick Aubameyang and Henrikh Mkhitaryan this January.
'I think Wenger's future and stay at Arsenal will be up for discussion in the summer,' Cross said.
'He's obviously got a two-year contract which he signed last year, but (Gary) Neville made this point and I think he's right, it was a bit of a disguise by Arsenal, to take away the feeling that they had last season, that this was the end for Arsene Wenger, when every press conference was dominated by, 'Are you going to stay or go?'. You take away that heat, so to give him a two-year contract, he could go away at the end of the first year.
'If you're seeing signs of an upturn. If they maybe win the League Cup, or get back into the top four, or win the Europa League and back into the Champions League, then I have no doubt that Wenger – who will never leave on his own accord, there's no chance of that happening – then fine, he will see out the final year of his contract, no problem.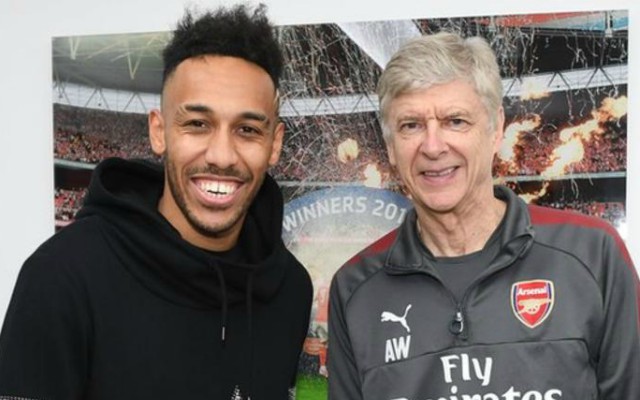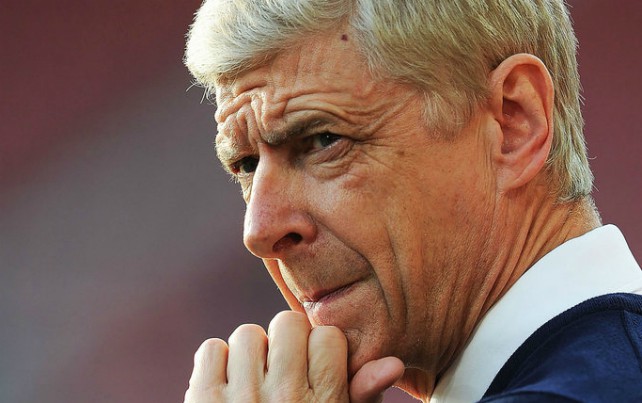 'But if this season descends into a disappointment, then I think there's every chance he could go this summer.
'I don't think anything is set in stone, but I do think what we are witnessing is one last roll of the dice from Wenger. He's got in players that he really likes.
'Ultimately, Wenger still has that final say on transfers, what's interesting is that the dynamic has changed on transfers, and they've got the former chief scout from Dortmund, Sven Mislintat, as their head of recruitment, and surprise surprise, his first major hits are with former Dortmund players who he's got a connection with.'
He added: 'What has changed in my view is, it's no longer him feeling that complete responsibility if that signing has gone wrong. He's waived that through and said, 'Yes, I'll have that, because I like Aubameyang', and he loves Aubameyang.'
If Arsenal were to finally decide to part ways with Wenger it would undoubtedly be one of their most significant calls in their modern history after the tremendous impact he's made in his 20-plus years in English football.
Gazzetta dello Sport reported earlier this season that Carlo Ancelotti had been sounded out as a potential replacement at the Emirates Stadium.