Antonio Conte now believes Chelsea have signed too many players
Speculation is growing that the Italian is nearing the sack at Stamford Bridge
Conte was thought to have asked for six new signings in the summer – and got them
Antonio Conte has now criticised Chelsea for making too many signings after a large turnover of playing staff in the summer and in the January transfer window just gone.
Back in the summer, the Evening Standard claimed Conte was requesting six new additions to his squad after he signed a new contract at Stamford Bridge.
The Blues ultimately delivered on that, with Willy Caballero, Alvaro Morata, Tiemoue Bakayoko, Antonio Rudiger, Davide Zappacosta and Danny Drinkwater all coming in during the summer.
This came as influential players like Diego Costa and Nemanja Matic left, while Chelsea have since added Olivier Giroud, Ross Barkley and Emerson Palmieri this winter.
Conte believes it's now proven to be too much change to his squad, saying he would prefer instead to sign two or three top class players instead of opting for quantity.
'In the future, if there is the possibility, you have to try to buy only two or three players – not eight players,' Conte is quoted in the Telegraph.
'Don't forget, this summer, we brought in eight players and spent a lot less than other teams who bought only two or three.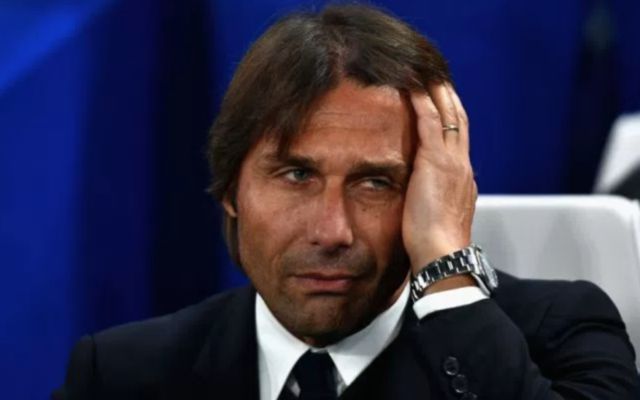 'We have to create a basis; we have to build something important. To do this, you must have 15 or 16 players. In the summer, we changed eight players. That means you don't have a basis, a great foundation. We must have great patience to understand the moment.'
Given the Standard's claim that Conte himself was pushing for six new faces in the summer, fans will not be happy with what looks like hypocrisy and just another excuse from their struggling manager.
Despite winning the title comfortably last season, the 48-year-old has struggled badly in his second season, with his side no longer even looking assured of making the top four.
According to the Daily Express, the Italian tactician may now be just one defeat away from the sack as the club look at replacing him with Luis Enrique.