Cristiano Ronaldo threw a huge tantrum as he was subbed off by manager Zinedine Zidane for the first time in eight months. 
Real Madrid slipped to a draw against relegation battlers Levante after Ronaldo was subbed off.
Zinedine Zidane now looks firmly in the firing line after a nightmare season. 
Cristiano Ronaldo threw a tantrum last night as he was subbed off for the first time in eight months by Real Madrid manager Zinedine Zidane during a 2-2 draw with Levante.
Ronaldo was pulled form the action with ten minutes remaining and then watched on as Levante scored a last minute equaliser.
Upon being pulled from the action Ronaldo walked past Zidane before angrily taking aim at pitch-side cameramen in a war of words.
The Mirror have reported Ronaldo as telling pitch-side photographers, ""Don't film me, focus on the game!"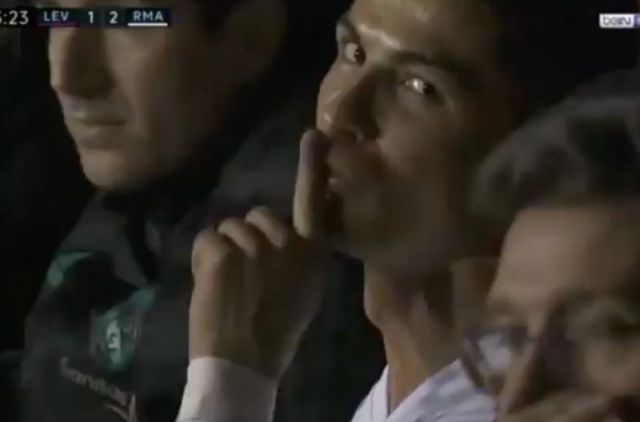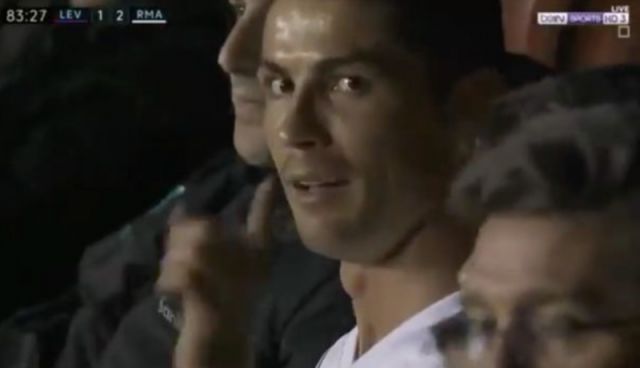 After clinching an infamous double last season it has been a nightmare for Zidane and Real Madrid this season in La Liga. Real now sit 18 points adrift from league leaders Barcelona and are just two points away from falling out of the top four.
The Sun have reported that time now looks to be up for Zidane at the Bernabeu with the Frenchman on the brink of losing his job.