Man United secured 2-0 win over Terriers on Saturday
Sanchez and Lukaku strikes sealed win for Red Devils
Manager Jose Mourinho wasn't impressed with the lack of atmosphere at Old Trafford
Man United manager Jose Mourinho has taken a dig at the atmosphere at Old Trafford following his side's 2-0 win over Huddersfield on Saturday.
This is according to the Evening Standard, who are reporting that after his side's win in the Premier League, the former Chelsea boss mentioned the quietness of the stadium whilst being questioned about Alexis Sanchez's home debut for his side.
Speaking about Sanchez and the atmosphere in Old Trafford, Mourinho said "He played only three (matches) and the first at Old Trafford, and I think Old Trafford, in spite of being a quiet stadium, the pitch is big, the grass is nice and obviously the players feel very comfortable playing here"
Mourinho then went on to add "It's not Portsmouth. In here, the atmosphere is a bit quiet and there is not very (much enthusiasm). But the players like to play at home."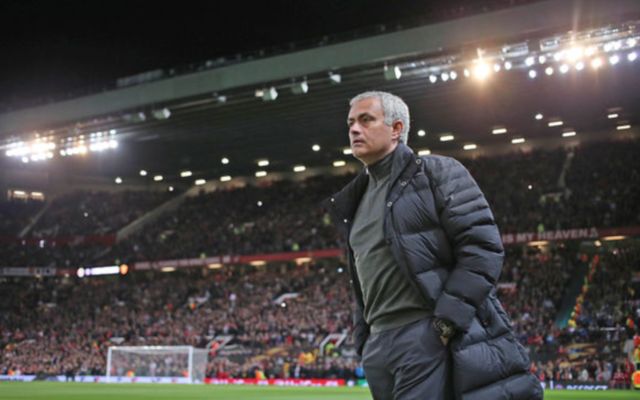 Since arriving at Man United, Jose Mourinho has endured a fairly successful time, however the former Chelsea chief hasn't been able to avoid his fair share of criticisms in the process.
During his spell as United boss so far, the Portuguese ace has managed to win one Community Shield, one League Cup and one Europa League, with the latter securing the Red Devils' place back in the Champions League for this current season.
Despite this success, United still stumbled to a sixth-placed finish last season, and this season, despite spending an absolute fortune, the Red Devils still find themselves 13 points behind rivals Man City in the race for the Premier League title.
Although they have played of the ilk of Paul Pogba and Juan Mata, the former Premier League champions, and Mourinho have come under scrutiny for their somewhat boring and defensive play style this campaign.
MORE: Man United transfer news
Maybe the atmosphere at Old Trafford wouldn't be as quiet as Mourinho says it is if the Red Devils play such so-called 'defensive' football…