Should Pierre-Emerick Aubameyang take note of this from Garth Crooks?
The BBC Sport pundit has some strong views on Arsenal boss Arsene Wenger
Crooks believes Wenger has been 'destroying' his strikers such as Alexandre Lacazette and Olivier Giroud
Arsenal new-boy Pierre-Emerick Aubameyang has been given a warning of sorts by BBC Sport pundit Garth Crooks, who says Arsene Wenger has been 'destroying' strikers of late.
Crooks accused the French tactician of doing so with Alexandre Lacazette, who is already under threat in the first-team with the January arrival of Aubameyang, and with Olivier Giroud, who left for Chelsea on deadline day.
The 59-year-old says he hopes Aubameyang won't suffer the same fate, after making a real impression with a well-taken goal on his Gunners debut in the 5-1 win over Everton on Saturday.
'The finish by Pierre-Emerick Aubameyang against Everton on Saturday was pure class. But are the Arsenal fans or manager Arsene Wenger, for that matter, going to destroy another top-class player in order to play in a particular manner?' Crooks wrote on BBC Sport.
'Alexandre Lacazette looks as if he has now become surplus to requirements because of Wenger's insistence that two up front cannot work. Correction – two up front does not work for him.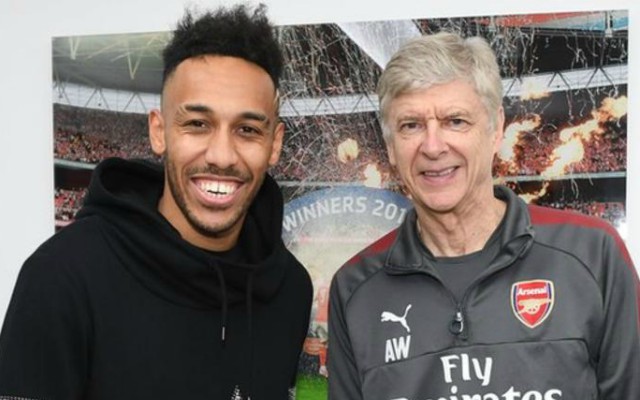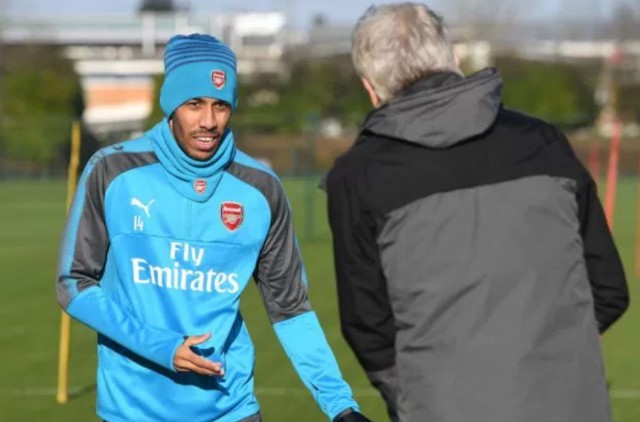 'Meanwhile, he is destroying strikers with every stroke of his Montblanc – ask Olivier Giroud. Let's hope Aubameyang survives Wenger's blame game.'
While it's unclear if Crooks is referring solely to 'destroying' a player's confidence or actually negatively influencing the way they play is not entirely clear from the quotes in his column.
It certainly wouldn't be the first time Wenger has been accused of failing to get the best out of players, with many in recent times appearing to go backwards under his management.
Andrey Arshavin was a big name who struggled under Wenger, while it could also be argued that the likes of Theo Walcott, Samir Nasri and Gael Clichy failed to really develop under him despite all arriving as exciting young players.
Either way, this seems a tad sensationalist from Crooks, as Wenger has also shown throughout his career that he can improve strikers, having moulded initially flaky forwards such as Thierry Henry and Robin van Persie into world class goalscorers.