Liverpool are concerned about Naby Keita's dip in form this season
RB Leipzig manager Ralph Hasenhuttl has criticised the midfielder's performances
Keita already has a £48million transfer to Liverpool in place for the summer
Liverpool are reportedly concerned about the dip in form of RB Leipzig midfielder Naby Keita this season as he prepares to seal a transfer to Anfield in the summer.
BBC Sport have already confirmed the player's £48million transfer to Liverpool has been agreed for the summer, but it seems he's no longer at his best in the Bundesliga.
Leipzig manager Ralph Hasenhuttl is not too happy with how Keita has been playing, with the 22-year-old supposedly looking far less convincing and consistent than he was when he caught the eye of top clubs like Liverpool last season.
It could well be that the Guinea international has lost some motivation to perform at his best for his current club due to the knowledge that he's set to leave.
Whatever the reasons, the Independent claim Liverpool are concerned by the message from Leipzig, with Hasenhuttl firing a warning to the player to improve and get back to the level he has shown in the past.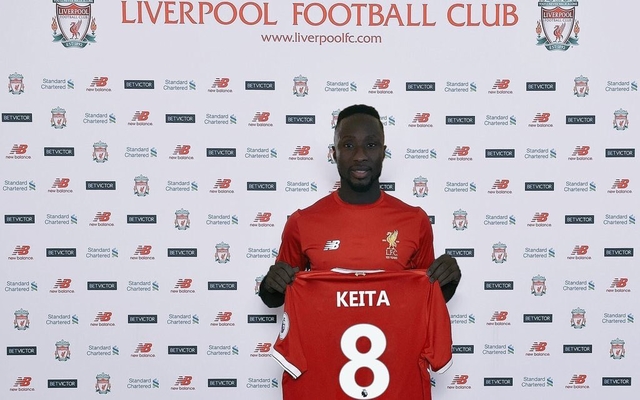 'Naby is not as consistent this year as last year,' Hasenhuttl told Bild, as translated by the Independent. 'It's important that he brings his expectations back to normal levels.
'I'm not one who wants to motivate with fear. I don't immediately get the whip out in the classic sense and I don't kick the players non-stop.'
Liverpool will need Keita firing when he links up with the Reds next season, with a quality creative player of that kind needed at the club after the departure of Philippe Coutinho to Barcelona in January.