Wayne Rooney admits he's fulfilled a lifelong dream this season
The Everton forward never scored against Liverpool at Anfield in his first spell
Rooney is delighted to have done that since rejoining from Manchester United
Everton forward Wayne Rooney has revealed the lifelong dream he's fulfilled since returning for a second spell at Goodison Park this season.
The 32-year-old left Manchester United to rejoin Everton in the summer after 13 years on the books at Old Trafford.
While Rooney started his career at Everton as a teenager, he didn't actually spend that long in their first-team and admits he regretted never getting the opportunity to score a goal against Liverpool at Anfield while donning a Toffees shirt.
Now, the former England captain can proudly say he's netted an away goal in a Merseyside Derby, having scored an equaliser for his side in a Premier League game earlier in this campaign.
'What I really regretted was I had not scored against Liverpool for Everton,' Rooney told the Telegraph.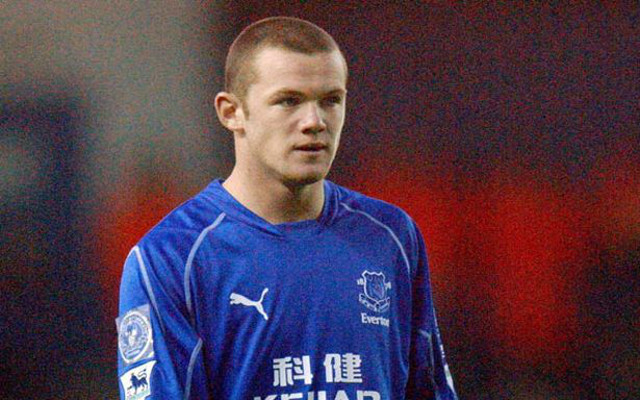 'I did it for Manchester United but as a youngster it was never a dream of mine to score at Anfield for Manchester United.
'I was an Everton fan, so as a young Everton fan I was dreaming of scoring at Anfield for Everton. When I came back I was thinking about the chance to do that. So to do it this year fulfilled that.'
Rooney has generally shone since returning to Everton despite looking like entering into decline in his final couple of seasons at United, with the move back to his first club seeming to bring a new lease of life out of him.
The veteran attacker also discussed his slightly changing role on the pitch as he adjusts to playing in midfield more often, naming United legend Paul Scholes as among his idols for the role.