Chelsea defender Gary Cahill has calmed talk of a crisis at the club
The Blues are on a torrid run of just two wins from ten games in all competitions
Cahill has attempted to put things in perspective
Chelsea captain Gary Cahill has hit out at critics of the club amid talk of a crisis going on at Stamford Bridge as the Blues currently sit on a run of just two wins from their last ten games in all competitions.
Antonio Conte's side have suffered humiliating back-to-back defeats in the Premier League, losing 3-0 at home to Bournemouth before a 4-1 thrashing away at Watford.
Chelsea now face a crucial test against West Brom on Monday, but Cahill has suggested things are being blown out of proportion.
The England defender says he's been through these ups and downs during his time at Stamford Bridge and that, by and large, the club have tended to get over their setbacks and enjoy huge amounts of success.
'It does my head in sometimes that if you back at the record of this football club over the last 10 years, certainly the time I have been here, it's been very successful,' the 32-year-old told Sky Sports.
'You have results that are good, good, good and it's normal and then it's like 'BANG', everyone is on it.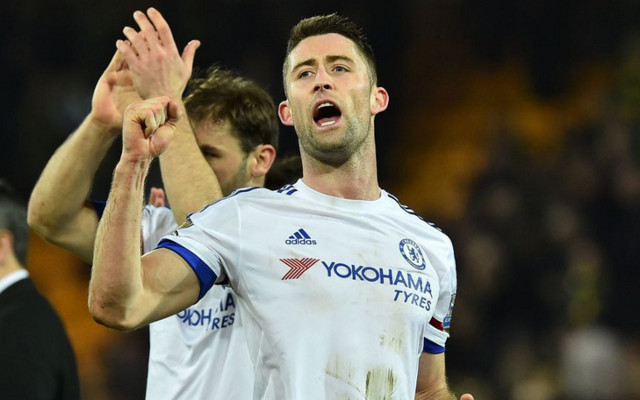 'That's life and the way this club has been since I first walked through the door. From the past, I can say you come through the other side and you go on to win things.
'I would urge the fans to be patient and nine times out of 10 we turn things around and the club is successful again. I don't see this being any different. I hope it's this season and we certainly have an opportunity to make it a good season in the end.'
Cahill can certainly point to his fine trophy haul of two Premier League titles, the Champions League, the Europa League and League Cup since joining in 2012.
Still, it remains to be seen if Chelsea really can recover at the moment or if this dire period will continue to spiral and see them potentially miss out on securing a top four place or any silverware for the season.