Chelsea striker Alvaro Morata has hinted he'd return to Real Madrid
The Spain international only left Los Blancos for Stamford Bridge last summer
Morata was asked if he'd like to play for them again and did not rule it out
Chelsea striker Alvaro Morata has hinted he could play for Real Madrid again despite only just swapping the Bernabeu for Stamford Bridge in last summer's transfer window.
The Spain international never quite managed to establish himself as a regular for Los Blancos, but would understandably have an attachment to his first club, where he also enjoyed plenty of success.
Morata admits that he's happy at Chelsea and respects his current employers, but suggested he would find it hard to turn down the chance to play for Real again.
According to the Daily Mirror, when asked by Spanish football show Espacio Reservado if he would consider going back if Madrid called him up tomorrow, Morata said: 'I have to respect Chelsea who have made a great effort for me. And I'm very happy here. But Madrid is always Madrid.'
Real Madrid may well be regretting selling Morata last summer as they've since struggled badly up front, with ageing figures such as Cristiano Ronaldo and Karim Benzema no longer looking as prolific as they once were.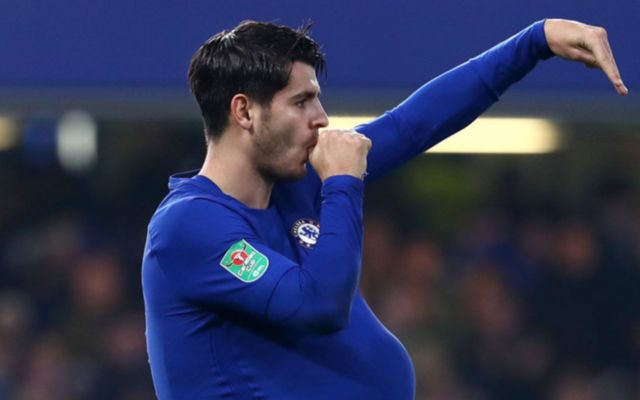 Morata, 25, could have been an ideal long-term replacement for Benzema in that centre-forward role, but left to pursue more first-team football in the Premier League.
Despite a decent start, the former Juventus man has had his problems with both fitness and form and it could well be that a third spell in the Spanish capital makes sense for all parties involved.
Still, there is little suggestion at the moment that there is interest from Real in bringing the player back.