Player secured move to England in summer of 2012
Ace has been key part in Spurs side since move almost six years ago
30-year-old has revealed just how close he came to join Spurs' bitter rivals Arsenal
Spurs star Jan Vertonghen has revealed that he turned down a move to Arsenal before eventually completing his move to current club Tottenham in the summer of 2012.
This is according to the Mirror, who are reporting that the 30-year-old was given the chance to secure a move to either north London side, and that the Belgian thinks he made the right decision in moving to Mauricio Pochettino's side.
Speaking about his move in 2012, Vertonghen said "It was as close as it can get. My agent went to Arsenal, I wasn't there myself but it was very respectful and in the end I had to make a choice and I chose Spurs."
The former Ajax star then also went on to add "I chose Spurs and I think it's turned out well. I felt I was joining a great team, with great plans and the personal chats I had with people at Spurs were great and I followed my instinct, my gut feeling and that's it."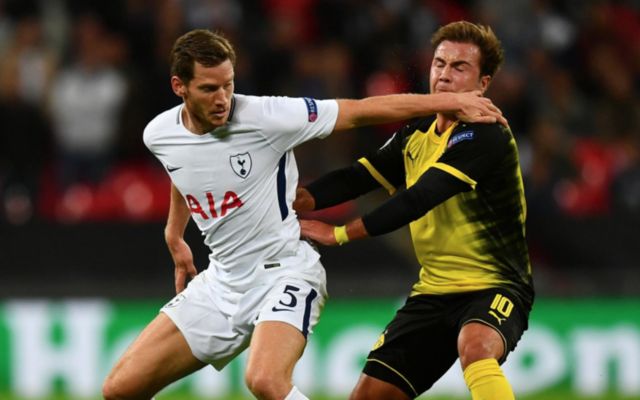 Since securing a move to the Lilywhites in the summer of 2012 from Dutch giants Ajax, Vertonghen has cemented himself as one of the best defenders in the Premier League, and for good reason.
In his five and a half years in north London, the Belgian international has managed to clock up an impressive 238 appearances, scoring 10 and assisting five in the process.
During his first campaign, with the club, the defender managed to reach an impressive tally of five goals and three assists in 34 league appearances, a very good feat for a player in his position.
The player has also been able to form a solid partnership with fellow Belgian Toby Alderweireld, which has helped Pochettino's side become one of the best defensive sides in the country.
Following his words, it makes you wonder just how Vertonghen's career might had differed should he have snubbed Spurs and move to Arsenal all those years ago.