Antonio Conte has aimed a swipe at Chelsea owner Roman Abramovich
The Blues boss is under pressure after poor recent results
Conte believes, however, that it would be 'stupid' to sack him
Chelsea manager Antonio Conte has aimed a risky swipe at club owner Roman Abramovich over the Blues' 'stupid' policy of sacking managers too often.
The Italian tactician is already under pressure after poor recent results, with the Blues winning just twice in their last ten games in all competitions, putting their place in next season's Champions League in real doubt.
Chelsea have also recently been dumped out of the Carabao Cup by Arsenal after a semi-final defeat, and will be big underdogs against La Liga leaders Barcelona when they meet in the Champions League next week.
Still, Conte believes it would be 'stupid' to sack him and has criticised the idea of sacking a manager every time things start to go wrong – as has been highly commonplace under Abramovich since he took over at Chelsea back in 2003.
The Russian will surely not take too kindly to these words, with Conte playing with fire over the safety of his job right now as speculation mounts that Marco Silva may even be in contention to take over for the short-term, according to the Times.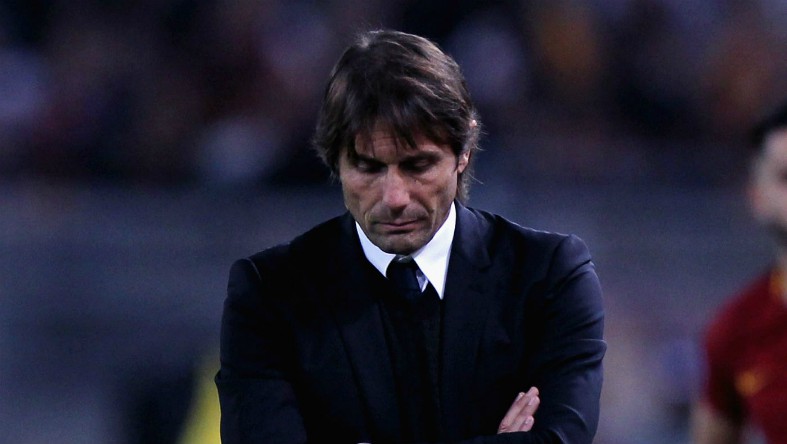 'You continue to work with a manager or coach not because of what he achieves in one season, but because you trust in him. Then you build something with him,' Conte said.
'That doesn't mean you have to win something because that's not simple. Not easy. Especially in England.
'But in my vision you can win, yet at the same time the club might not be happy to stay with you and for this reason it's right to send the coach away. [Or] you can trust in a coach and his work and continue with him even if you don't win, and try and build something important.
'There are two ways. There is a stupid way and an intelligent way.'