Cristiano Ronaldo doesn't want Real Madrid to sign Eden Hazard
The Portugal international fears the Chelsea forward would replace him
Blues fans will be delighted as Ronaldo could block Hazard's exit
Real Madrid superstar Cristiano Ronaldo has reportedly urged the club's board not to seal the transfer of Chelsea forward Eden Hazard, according to Don Balon.
The Portugal international has been the top man at the Bernabeu for some time now and fears the arrival of the Belgian attacker would be a threat to his place in the side.
In fairness to Ronaldo, he may have a point as he's looked far from at his best this season and it could make perfect sense for Real to look for a player like Hazard as a long-term replacement for him in attack.
The 33-year-old has undoubtedly been one of the best players in the world for much of the last decade and will surely go down in history as one of the finest ever to play the game.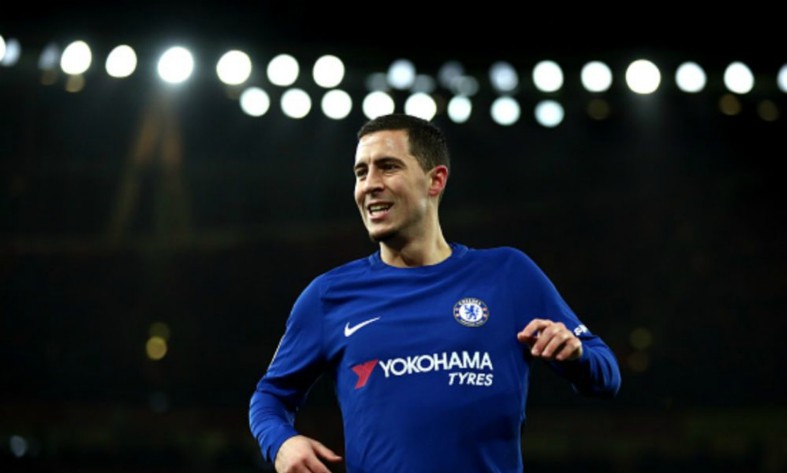 Still, he cannot go on forever and Madrid fans may not take too kindly to him threatening to get in the way of an exciting potential signing such as Hazard.
The 27-year-old Blues ace would be ideal to come in and take that wide-forward role at the Bernabeu, but Don Balon claim Gareth Bale has learned of Ronaldo's protestations.
It's certainly clear that something needs to change at Real Madrid next season after the team's dire displays this term, but Ronaldo may still be too big a name and too influential a figure to be offloaded or eased out of the side just yet.