Danny Williams cock shot video among our highlights on CaughtOffside TV
Liverpool and Manchester United results also feature in our round-up of the weekend action
Don't forget to subscribe to CaughtOffside TV via our YouTube page
It was another classic weekend of goals, upsets and x-rated flashing in the Premier League, and we've got all the news rounded up for you on CaughtOffside TV.
First up, it's impossible not to start with one of the highlights of the season as Huddersfield Town ace Danny Williams treated us all to a shot of his penis live on BT Sport.
The cameras were on his manager David Wagner at the time, who was innocently enjoying a 4-1 victory, oblivious to his player casually whipping his private parts out for all to see just behind him.
Well, whatever works for Huddersfield – their win lifted them out of the relegation zone, so things are looking up…pun very much intended.
Our video round-up also features Newcastle's shock win over Manchester United – a sixth for Rafael Benitez over Jose Mourinho, putting him second only to Pep Guardiola. Now there's a fact Rafa can get on board with.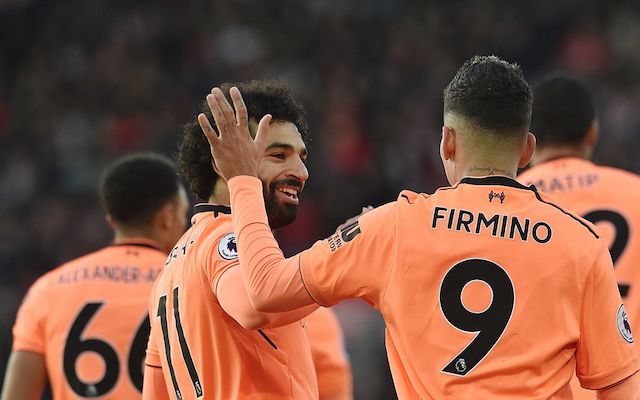 Also well worth watching is Roberto Firmino's assist of the season contender in Liverpool's 2-0 win over feeder club credible Premier League opposition Southampton.
Yes, it's only made possible by Mohamed Salah scoring a frankly ridiculous 22nd league goal in 26 outings, but the flick is absolutely sublime by Firmino, leaving the Saints absolutely powerless to stop it.