Miralem Pjanic has revealed he held talks with Arsenal and Tottenham
The Juventus midfielder turned them down to remain in Serie A
Pjanic has become one of the finest playmakers in Europe
Juventus midfielder Miralem Pjanic has revealed he at one point held talks over a potential transfer with both Arsenal and Tottenham before rejecting them.
The 27-year-old has spent much of his career in Serie A, becoming one of the finest playmakers in Europe in spells with both Roma and current club Juventus.
There's no doubt Arsenal and Tottenham could have done with a signing of that quality at various points, but it seems that for one reason or another he has favoured remaining in Italian football.
Pjanic did not go into detail about negotiations with either club, but suggested he had offers from both and told them no, with Spurs perhaps going further than the Gunners in terms of pursuing the Bosnia international.
Asked in an interview with the Telegraph which Premier League clubs he could have joined, Pjanic said: You want to know the names? They were Arsenal and Tottenham.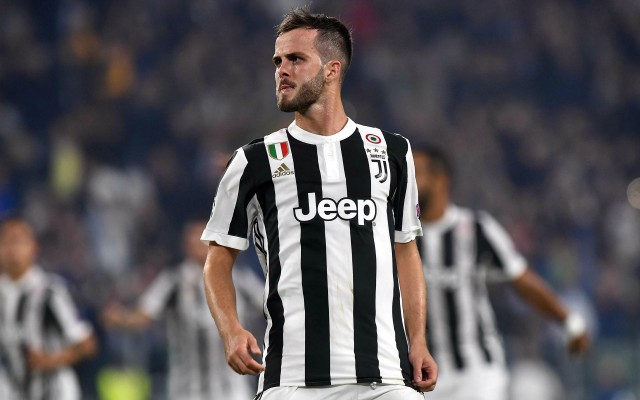 'There was the opportunity but at that moment I told them I was happy where I was and that's why we didn't sign the deal.
'But I made my choice using my head and if I made that choice not to go to an English team it was for good reasons.'
Pjanic will now come up against Tottenham with Juventus in the Champions League this evening, and will have the chance to show the north Londoners what they missed out on.
Still, Mauricio Pochettino's side are pretty strong in that department anyway now, so it's arguably Arsenal who really missed out by failing to lure Pjanic to England.