Simon Mignolet's Liverpool future reportedly looks in doubt
The Reds goalkeeper will be left out of the side to face Porto
Loris Karius now looks to be Jurgen Klopp's first choice
Liverpool goalkeeper Simon Mignolet's future at the club reportedly looks in some doubt as he's set to miss this week's Champions League tie against Porto, according to the Guardian.
The Belgian shot-stopper has had a difficult time at Anfield, generally failing to live up to his potential and looking in need of replacing sooner rather than later.
Loris Karius has started Liverpool's last four games and looks the safer option for the moment, even if the German ace has also struggled to convince since joining the club last season.
Manager Jurgen Klopp, however, has suggested his previous policy of rotating between the pair is now over, with the Guardian stating this likely puts Mignolet's future on Merseyside in serious doubt.
'To be honest I have not made the final decision but it is not the same situation as it was,' Klopp said when asked about his goalkeeper selection.
'A good one will play. But I haven't made the decision so far.'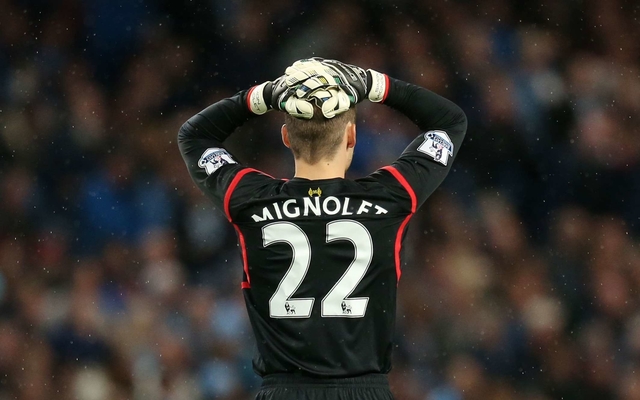 The Guardian believe Klopp has indicated he will no longer be rotating 'keepers, and this will probably be a relief to most Reds fans who've grown tired of Mignolet continuing to mess up the chances he's been given.
The 29-year-old has been at Liverpool since joining from Sunderland in 2013, but it is surely clear by now that he will never recapture the tremendous form he showed at his previous Premier League club.
Liverpool could arguably do better than Karius as well, though, even if he is given a chance to prove himself between now and the end of the season before a possible new signing in the summer transfer market.