Arsenal's Henrikh Mkhitaryan has discussed his partnership with Pierre-Emerick Aubameyang
The Armenian says it's a dream to play with his old team-mate again
Mkhitaryan thinks he and Aubameyang reviving their partnership will work wonders
Arsenal star Henrikh Mkhitaryan has fired a thinly-veiled warning to the rest of the Premier League about his potentially explosive partnership with Pierre-Emerick Aubameyang.
The pair played together at Borussia Dortmund and both ended up joining Arsenal in this January's transfer window to revive their partnership at the Emirates Stadium.
Mkhitaryan is clearly excited about the prospect of playing with Aubameyang again, and has a message for the rest of the league about how good they can be together.
'I think it could only be in a dream that we could join us in another club than Dortmund, but I'm very happy for that,' he said.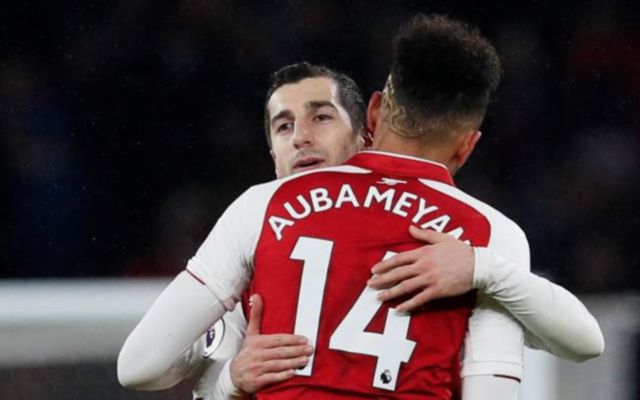 'I know him very well. He's one of my best friends and the best teammates I've ever had. I'm very happy to have him here and I think all the fans are happy as well to see him in Arsenal shirt.
'What can I say? I love playing with him, I can understand him from one step, and hopefully that for the next games we're going to achieve more.
'We did not have too much time to train together. He came a bit late, like two days before the game and he had been training only twice. Two days wasn't enough to remember all the stuff that we did together but in the game it worked very well and I hope it continues.'