Manchester City are ready to beat Manchester United to two big-name transfers
Pep Guardiola wants Real Madrid pair Toni Kroos and Isco
City are ready to pay £177million for the duo also eyed by United
Manchester City manager Pep Guardiola is reportedly preparing to launch a bid of around £177million to seal the transfers of two big-name Real Madrid players.
According to Don Balon, the City boss is keen on signing both Toni Kroos and Isco from Los Blancos to strengthen his creative midfield options for next season, with both players said to be welcome to the idea of leaving the Bernabeu in the summer.
Don Balon's report claims that Guardiola senses it may be a good time to try approaching Madrid players due to their relatively poor form by their own high standards this season, even though they did just secure a promising 3-1 win over Paris Saint-Germain in the Champions League last night.
That might not be enough to see them through to the quarter-finals as PSG winning by a scoreline of 2-0 or higher at home would hardly be a shock, so Guardiola may have a point about sniffing around for their players now.
It seems this would also have the added bonus of hurting one of their biggest rivals.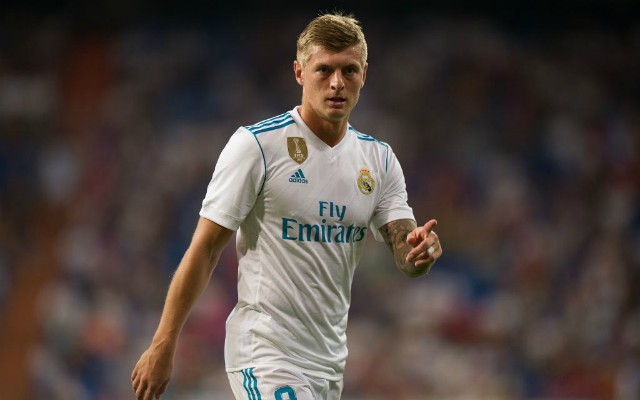 Manchester City to dent Manchester United's transfer plans?
Another recent report from Don Balon claimed Manchester United manager Jose Mourinho was keen on signing Kroos and Isco as he laid out four potential targets from Madrid.
Marco Asensio and Raphael Varane also emerged as options in that report as Mourinho looks to bring in a player in return as part of any potential David de Gea deal.
Of course, Real would surely prefer to offload these big names if it helped them land a world class goalkeeper like De Gea, so that could give United some advantage.
Still, if Don Balon's latest report of a £177m double bid also prove accurate, that would undoubtedly be tempting money that could help Florentino Perez sign other big names, be it in goal or elsewhere in his squad.