Player secured £40M move to Blues over the summer
Midfielder hasn't appeared for west London side since defeat to Watford
Reports say the ace is likely to be made to miss his side's Champions League clash
Chelsea have been dealt a blow ahead of their Champions League clash against Barcelona on Tuesday, after reports stated that French midfielder Tiemoue Bakayoko will likely be made to miss the match through injury.
This is according to the Sun, who are stating that the midfielder secured a £40M move to the club this past summer from Monaco, and that Conte has said that the player is likely to miss the crucial first leg clash at Stamford Bridge.
The news outlet are also reporting that, when asked about the fitness of his player's, Conte said "Yes. [Alonso] will be fit. I don't think Bakayoko is available for the game against Barcelona. Alonso is ready to play."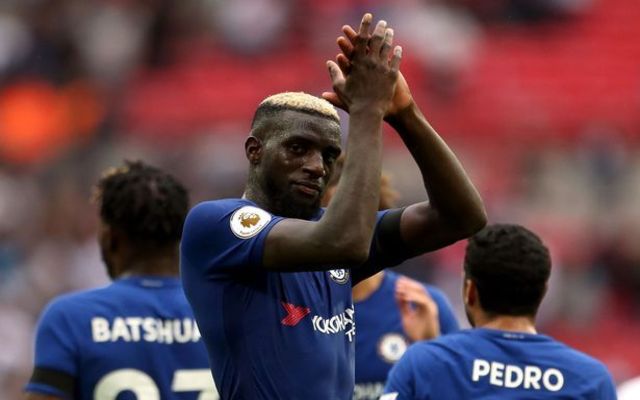 Since his move from Ligue 1 champions Monaco in the summer, Bakayoko has performed decently for the reigning Premier League champions.
In 35 appearances for the Blues, the French international has managed to contribute three goals and three assists, a decent return for a defensive midfielder.
Despite impressing hugely for Monaco last season, in which the player helped them win the French league title, Bakayoko has struggled to adapt to life in England.
The player has managed to put in impressive performances against sides such as Man United and Spurs in the league, however for the large part, fans have been disappointed with the way Bakayoko's move has worked out so far.
It remains to be seen whether Chelsea's purchase of Bakayoko will be deemed as good or bad, however should the player continue to perform the way he has been these last few weeks and months, it doesn't seem likely that fans will see the transfer as one that benefitted Conte's side.