Player was subbed off in United's recent loss to Newcastle
Pogba has been criticised for his defensive work according to Higginbotham
Former Man United player has defended the Frenchman in his latest column 
Pundit Danny Higginbotham has defended Man United ace Paul Pogba for his performances of late after the player was criticise for his lack of defensive contributions.
This is according to Higginbotham's article in the Sun, which states that the former Juventus star has received some criticisms lately about his defensive ability.
On the topic of Pogba, Higginbotham writes "Paul Pogba has come in for some stick lately for his lack of defensive nous. But I think that is missing the point. You can't expect Pogba to be trying to influence the game at the danger end and then get back and stop a counter-attack."
Higginbotham then also added that Pogba is "brilliant going forward. World Class", and he believes that "to get the best out of Pogba you have to release him, take the defensive duties away."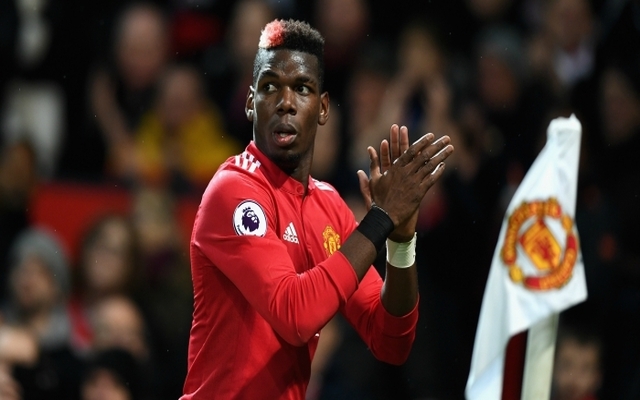 Since joining Jose Mourinho's side from Italian giants Juventus in the summer of 2016, Pogba has made a decent start to life back at Old Trafford.
In 81 appearances for the Red Devils so far, the French international has managed to amass a total of 12 goals and 16 assists, a decent record for a midfielder.
So far this season, Pogba has been very impressive when he's played, as the 24-year-old has been able to clock up three goals and nine assists in just 17 league appearances for the Premier League giants.
Last season, Pogba played a fairly big part in United managing to win all of the League Cup, Community Shield and the Europa League, with the player even managing to score in the final of the latter, as United beat Ajax 2-0.
Pogba's ability to drive forward with the ball and insane vision has seen some fans label the Frenchman as one of the most able players in the league, and potentially a future Ballon D'Or winner.
If Pogba manages to play the way we saw him do during his time at Juventus, the amount that the Red Devils paid for him in 2016 will soon look like a bargain.