AC Milan manager Gennaro Gattuso has some interesting advice for Patrick Cutrone
The 20-year-old has been a revelation at the San Siro this season
Gattuso wants the youngster to take it easy and 'rest and make love'
AC Milan manager Gennaro Gattuso has some interesting advice for in-form youngster Patrick Cutrone as the striker enjoys some superb recent form for the club.
The 20-year-old has really exploded into life this season and has an impressive five goals in his last seven games for Milan, including a winner in the derby match against Inter Milan.
It's been a while since Milan could really enjoy the rise of such an exciting homegrown talent, with Cutrone rising through their academy into the first-team and netting 13 goals in all competitions this term.
Undoubtedly one of the most exciting up-and-coming talents in the game right now, the Italy Under-21 international needs to take things in his stride, with Gattuso offering some sensible advice to his player.
Discussing Cutrone's form, the Rossoneri boss explained that it's important for him to take it easy away from the pitch and that he hopes he can find himself a girlfriend and let off some steam in the best way possible.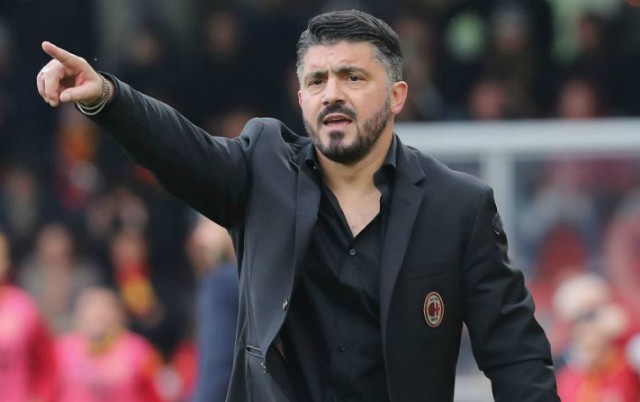 'We are taking it easy on Cutrone. He must not get distracted by the fact that he is the youngest player in Milan's history to score that many goals,' Gattuso is quoted by AS.
'He has to work and to rest. I hope he finds a beautiful girlfriend so he can rest and make love.'
Gattuso is known for being a bit of a character and it is quotes like this that make him one of the most entertaining managers in the game at the moment.
The 40-year-old was also a top class player for Milan back in the day, so one can only presume he too felt the value of finding himself a beautiful girlfriend and keeping busy in between games.