Paul Scholes expects more from Manchester United new-boy Alexis Sanchez
The Chile international has been a little slow to get going since joining from Arsenal
Scholes feels Sanchez isn't aware enough of what's around him to play centrally
Manchester United legend Paul Scholes has explained his one major concern about January signing Alexis Sanchez as he admits he expects improvement from the former Arsenal man.
Sanchez moved to Old Trafford in a high-profile switch from rivals Arsenal this winter, but has been slightly slow to get going since the move.
Previously regarded as one of the best players in the Premier League, Sanchez has not completely won over Scholes just yet as the former midfielder identifies a major flaw in the Chile international's game.
Discussing his best position on the pitch, the former England man suggested he should be playing out wide more due to a lack of awareness of what's around him when he drifts centrally.
'As soon as the ball comes into the middle of the park I think he struggles,' Scholes is quoted in the Metro.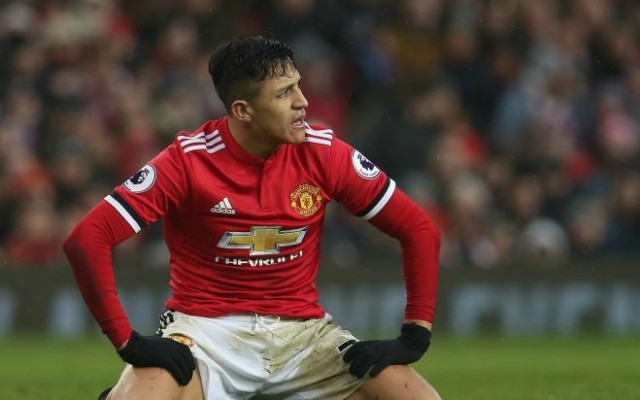 'He doesn't seem to be aware of what's around him. He's started okay (at United), it's not been magnificent or brilliant but I expect more to come from him.'
This is hardly a glowing verdict on one of the most high-profile signings of the whole season, but it's typical of the high standards Scholes seems to set when discussing his old side in punditry duty.
Scholes played in some of the finest club sides of the modern era and knows what it takes to be a success at this level, so Sanchez could do with taking some of his words on board and either adjusting his role or looking to improve on that side of his game.