Arsenal hold advantage over PSG in pursuit of top class manager
Former Real Madrid boss Carlo Ancelotti prefers Premier League job
Italian set to move to London in hope of replacing Arsene Wenger
Arsenal hold a key advantage over Paris Saint-Germain in the pursuit of manager Carlo Ancelotti, who is reportedly set to move to London as he wants a Premier League job.
The Italian tactician has been out of work since being dismissed by Bayern Munich earlier this season, and the Daily Mirror claim he's keen on managing the Gunners.
While many Arsenal fans would no doubt be delighted to see the struggling Arsene Wenger replaced by a man who's won three Champions League titles in his career, the Mirror claim the club themselves have some doubts over the potential deal.
Although Gazzetta dello Sport reported Arsenal had approached Ancelotti earlier this season, the Mirror now claim the north London giants would prefer someone younger to replace Wenger when he eventually steps down.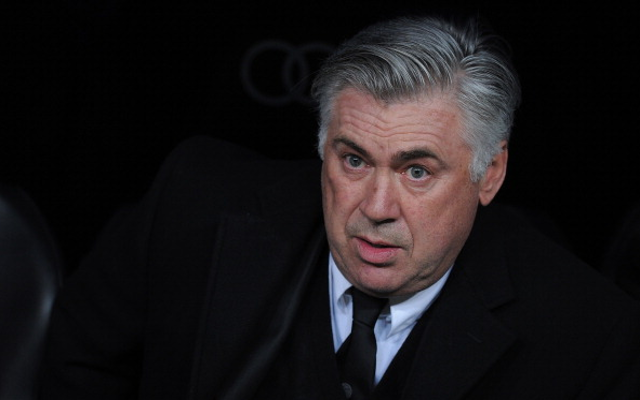 Ancelotti has, in fairness, perhaps not quite looked cut out for the scale of the job needed at Arsenal based on his recent performances with major clubs.
Inheriting expensive squads full of world class players at both Madrid and Bayern, the 58-year-old is largely seen has having under-achieved due to his lack of La Liga success at Real and lack of Champions League with Bayern.
That may be nit-picking at clubs where expectations are far higher, but Arsenal are a club lacking anywhere near those kinds of resources, which is not the kind of job Ancelotti has had to take on for some time.
The Mirror also mentions Chelsea as a possible destination for Ancelotti, though they prefer Luis Enrique.