Cesc Fabregas has spoken about his decision to join Chelsea back in 2014
The Spain international was seen as a surprise signing by the Blues
Fabregas says a conversation with Jose Mourinho swung it for him
Chelsea midfielder Cesc Fabregas has made the surprise revelation that he mainly sealed his transfer to the club back in 2014 because of then-manager Jose Mourinho.
The Spain international was seen at the time as a surprise purchase by the Blues, given his history with Arsenal and Barcelona, having had a big rivalry with Mourinho-led sides at both clubs.
Fabregas' Arsenal were often up against Mourinho's Chelsea in some bitter battles, while the playmaker also contested numerous El Clasico matches for Barcelona against Mourinho's Real Madrid.
Still, in an interview with El Pais, the 30-year-old has explained how the Portuguese tactician played a key role in persuading him to reject two other offers that summer.
When asked why he chose working under Mourinho at Chelsea, he said: 'When I decided to leave Barca, one day I made three meetings with three different teams that loved me. One after the other.
'After the second, which was with Mou, I listened to the third one for commitment.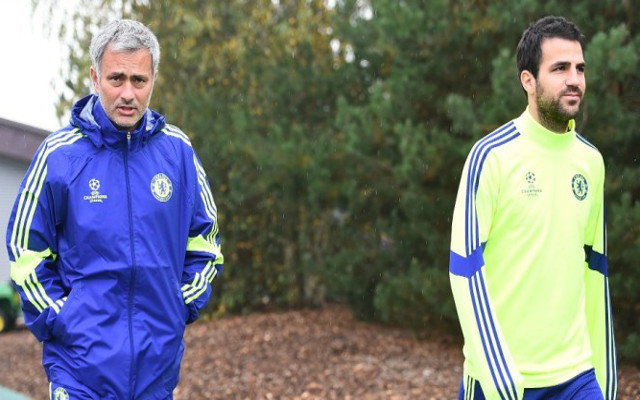 'Mourinho left me hallucinated by how he approached me and made me see things that they wanted to happen in the club, because of how I looked inside the project.
'I do not want the president on duty to tell me that he loves me, that he will give me more or less … I want the manager to tell me because I want to play.'
In the end, Fabregas did not actually get to play under Mourinho for that long, with the pair winning the Premier League title together in 2014/15 before the former Madrid boss left midway through the following campaign after a disastrous start in defending their title.
Fabregas has since gone on to shine under new manager Antonio Conte, but may never have been at Chelsea in the first place if not for his conversation with Mourinho in 2014.