Chelsea's Cesc Fabregas has urged a change of approach for the next game at Barcelona
The Blues were ultra defensive in a 1-1 draw at home to the Catalan giants
Fabregas believes it would be suicidal for Antonio Conte to go that way again
Chelsea midfielder Cesc Fabregas has basically begged Antonio Conte to try a change of approach in the second leg of their Champions League last-16 tie with Barcelona.
The Blues were held 1-1 by Barca at Stamford Bridge last night, with Lionel Messi scoring what looks a crucial away goal that gives them the advantage going into the next game at the Nou Camp.
Chelsea were happy to surrender much of the possession on the night despite being the home side, and looked to hit their opponents on the break throughout.
This worked up to a point, but Barcelona's quality told in the end as Messi cancelled out Willian's opener to put pressure on Chelsea to try something different when the two teams meet again.
Fabregas is used to playing for sides that dominate the ball, having starred for both Arsenal and Barcelona earlier in his career, and he clearly believes Chelsea need to be bold and use that same philosophy when looking to overturn this deficit at the Nou Camp.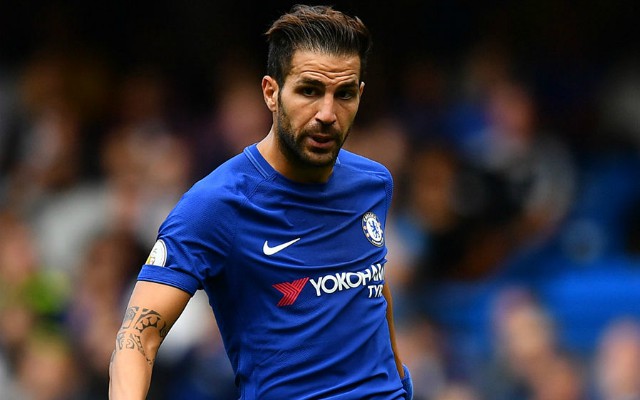 Speaking after last night's match, the Spaniard sent a pretty clear message to Conte that giving up that much of the ball again away to Barcelona would be a suicide mission for the club.
'To spend 90 minutes there defending can be a long 90 minutes. It can be an eternity,' Fabregas is quoted in the Metro.
'You have to go there to attack we have to feel we can hurt them. 'Defending for 90 minutes is a suicide mission we have to have personality and play our game.'