Barcelona's Philippe Coutinho had an absolute nightmare this week
The Brazilian was cup-tied for Barca's trip to Chelsea so stayed in Spain
Coutinho had his car towed and returned home to find he'd been burgled on Monday evening
Barcelona may have had a decent evening in the Champions League as they snatched a 1-1 draw away to Chelsea in their last-16 first leg, but it's been a less positive start to the week for Philippe Coutinho.
The Brazil international was not involved for Barca due to being cup-tied in Europe from playing for Liverpool in the competition earlier this season.
Remaining home in Barcelona, Coutinho tried to enjoy a family trip to Sagrada Familia on Monday before it turned into an absolutely nightmarish day, according to the Daily Mail.
The 25-year-old first saw his car towed away for parking illegally before returning home to find he'd been burgled.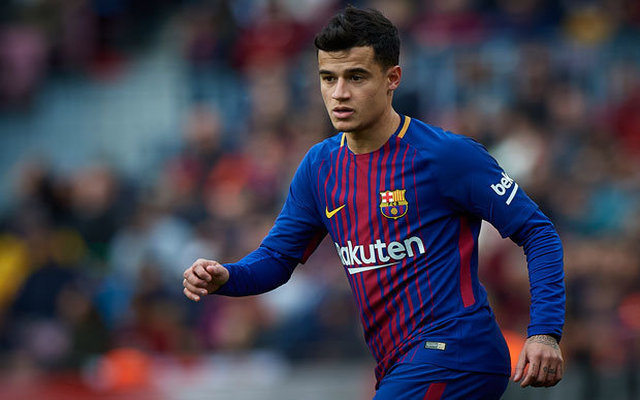 Coutinho was seen as an exciting signing when he joined Barcelona from Liverpool, but fitness problems mean he's been a little slow to get going at the Nou Camp.
Incidents like this off the pitch will no doubt be something of a worry, however, with players unsettled in the past by similar difficulties in their personal lives.
Angel Di Maria notably saw his form take a major down-turn at Manchester United after his family home was burgled, as reported by the Mail back in 2015.
Barca will hope this doesn't end up affecting Coutinho in the same way, but it's far from ideal for the former Reds star as he'll be under immediate pressure to live up to a huge price tag with the Catalan giants.