Arsenal fans are making a big call after tonight's game
Many believe Danny Welbeck is the worst player they've seen at the club
The England international had a dire game in the shock defeat to Ostersunds
Arsenal fans have finally lost patience with Danny Welbeck this evening, dubbing the England international the worst player of the Arsene Wenger era, and some much worse.
Many are starting to doubt if Welbeck has any footballing ability at all after a dire display against Ostersunds tonight, which Arsenal lost 2-1 despite still going through 4-2 on aggregate.
Arsenal were far more convincing in their first leg with a 3-0 away win against the Swedish minnows, who were formed after Wenger actually became Arsenal manager back in 1996/97.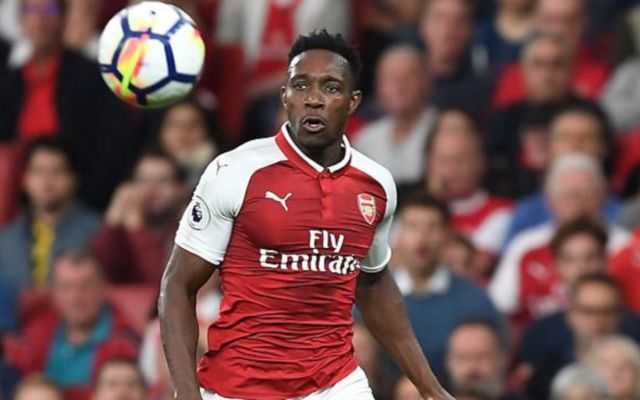 In that time, has there been a worse player to wear the Gunners shirt than Welbeck? The former Manchester United man has certainly struggled in much of his time in north London, scoring just 22 goals in 94 appearances – never once hitting double figures in a single season.
For a striker at the top level, that is a woeful record, and he should be able to find the back of the net against a team of Ostersunds' quality, with his poor performance tonight enough to convince Arsenal fans he's up there with the worst to ever wear the shirt…
I have seen worst but haven't seen anything worst then Danny welbeck

— Mumbaikar Goonerkar (@siddh007) February 22, 2018
Look Welbeck is worst arsenal player in Wenger Era. He's English so they won't tell you.
Man has no talent whatsoever. No common sense. Nothing

— Lacadis Lacadat Lacazette. (@bra_ABU) February 22, 2018
Danny Welbeck is fooking shit. He's certainly a contender for Wenger's worst ever signing. Scratch that – HE IS THE WORST ARSENAL PLAYER OF ALL TIME and even before time existed.

— Darren (@SouthWestAFC) February 22, 2018
Welbeck has got to be the worst striker I've ever seen play for Arsenal. No way should he be getting offered a new deal. #afc

— Matthew Burford (@MatthewBurford) February 22, 2018
Can @arsenal ever be any more disappointing? Welbeck remains the worst ever arsenal signing. The whole team is a joke! Lossers

— ??? (@agbooski94) February 22, 2018
Chamakk and Lord Bendtner's APPRECIATION tweet tonight, Welbeck is such a mess even amongst the worst strikers we've had.

— Gemini Star… (@Horlatunde) February 22, 2018
Welbeck is the worst striker Arsenal ever had.

— ATTOM (@AttomGoya) February 22, 2018
Welbeck the worst striker in arsenal history

— Bobby Steven Tanata (@bobby_tanata) February 22, 2018
Welbeck is THE worst striker I think that I've ever seen.

— Garou (@Apex_Ambrose) February 22, 2018