Manchester United legend Rio Ferdinand has praised David de Gea
The former defender admits he doubted the goalkeeper when he joined
De Gea has improved immensely to become one of the best in the world
Manchester United legend Rio Ferdinand has admitted he got it wrong about David de Gea as he suggests he didn't really rate him when he first arrived at Old Trafford.
The goalkeeper joined as a youngster and wasn't immediately convincing for United, taking some time to settle into such an important role with such a big club.
With time, however, De Gea grew into his role and has now been regarded as one of the finest goalkeepers in the world for some time, earning rumoured interest from Real Madrid ahead of this summer having nearly joined the Spanish giants in the past.
BBC Sport reported of the Spain international's failed move to the Bernabeu in 2015, but it's little surprise to see he's still on their radar as Don Balon have recently claimed a deal worth as much as £99million could be on the cards this summer.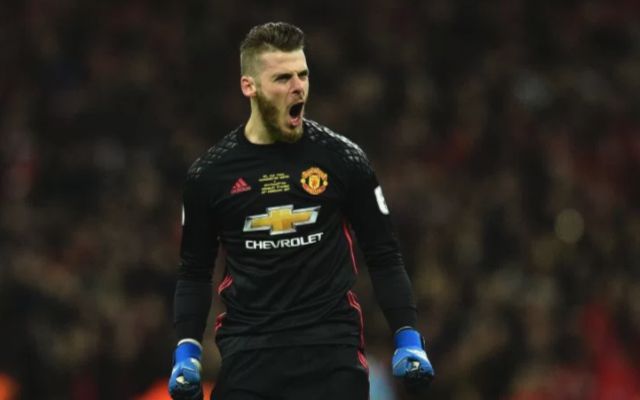 Ferdinand admits he's been proven wrong by the player, saying that he and others were initially unsure about whether or not he was the right man for the club after his slow start.
'We were talking before, when he first came, even as players we were sitting there with doubts really,' Ferdinand told BT Sport.
'A young kid just coming to Manchester United, and we needed to win every year. How were we going to do that with a young kid, who was inexperienced and looked like he was lacking confidence?
'But you look where he is today and that's a sign of someone who has worked hard to get where he needs to get.'
De Gea was in spectacular form with a world class save in last night's game at Sevilla.