Manchester United's Ander Herrera has been accused of match-fixing
This dates back to the midfielder's time with Zaragoza
Herrera is one of a number of players threatened with jail and a ban from football
Manchester United midfielder Ander Herrera is one of a number of players being threatened with a staggering six-year ban from football and possible two-year jail sentence for alleged match-fixing, according to the Sun.
The Spain international has been accused of taking a bribe during his time as a Zaragoza player, though he has already hit out at the claims and said he is fully prepared to face a trial.
The Sun claim Herrera is alleged to have taken huge sums of money to try and lose a match for Zaragoza against Levante, and a number of other players are also facing a trial.
This could be a devastating blow for the Red Devils if Herrera is found guilty, with the 28-year-old proving himself to be a key performer for the club in his time at Old Trafford so far.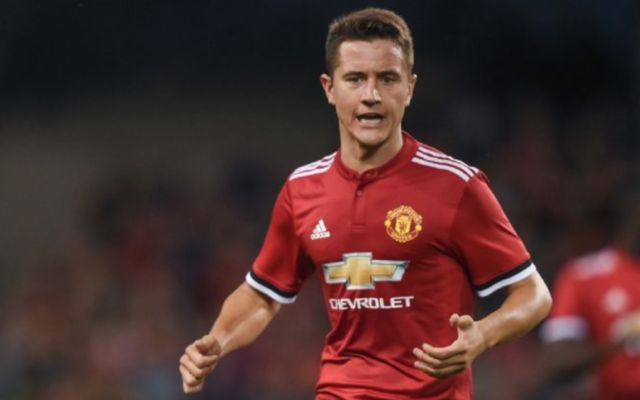 Were he to be banned from football for that length of time, Herrera's career would surely be over as he wouldn't be able to play again until the age of 34.
Still, if he is to be believed, then he has done nothing wrong and there should be nothing for United to fear, but it may be a concern that this story is not going away.
'I have never and never will have anything to do with the manipulation of the results of matches,' the Sun quote Herrera as having said in the past.
'If I am ever called to testify in a judicial hearing, I will be delighted to attend.'