The Spanish powerhouse, Barcelona FC, is well known for not conceding penalties, and has recently made history by becoming the first La Liga team in 46 years to not give up a penalty in their current streak of games. The remarkable statistic, which displays discipline and a smart effort on the part of Barcelona's players and coaching staff reflect heavily on the team's win streak. Their reputation precedes them through their current winning streak and success on the season. Sports bettors and fantasy players alike are eager to enjoy Barcelona's dominance and ride on the team's coattails for the best possible iGaming odds.

Barcelona's Defense is Playing Terrifically
Much of the penalty streak is a result of a solid defense led by Samuel Umtiti, who's speed and strength are showing up on the field. Alongside him, Gerard Pique, has played tremendously on defense in the streak, being a key centerpiece in the aggressive Barcelona 4-4-2 formation. The formation requires very efficient defensive play to allow the forwards and midfield players to attack and control the game. The effectiveness of the entire team has also been a result of outstanding play by the Barca's current goal, Marc-Andre ter Stegen.
Impressive Numbers From Barcelona's Winning Team
The strong defense and ter Stegen have only given up 11 goals in over 24 games played within their league.
Over the past 12 games, they have given up zero goals eight separate times.
With the Champions League in full swing, Barcelona has only conceded one goal within the six games they played in the group play.
Barcelona's Winning Streak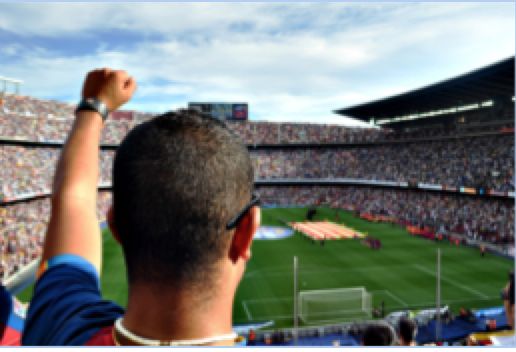 The winning streak for Barcelona FC has gone over well since the newer acquisition on coach Valverde from La Liga rival Athletic Bilbao. Barcelona has been undefeated for over 31 league games and are setting records by tieing the past record set by the 2010-2011 team led by Guardiola. Valverde, though underrated, has proven to be an excellent coach and truly fits the team together perfectly. The coach's strengths are making adjustments, controlling the game, and making substitutions at the right time in the game. His recent coaching success has become a useful statistic, giving up only seven goals to the 61 scored in the second half. Xavi, a team captain praises the coach, "the team has regathered itself and that's much to the merit of Valverde, he has done an extraordinary job and given the team an identity."
Sports Betting and Daily Fantasy Sports Impact
Barcelona continues to play as odd favorites in all of the games in regards to sports betting and daily fantasy sports. The team's impressive penalty statistic and current win streak have players utilizing Barcelona's power in their competitions, with Lionel Messi as one of the most reliable players in the sports Internet gaming industries. Messi currently holds the highest odds for anytime goal scorer in the last several games. He is likely to take several shots in upcoming matches. Though he will be a commonly owned player in daily fantasy leagues, his popularity should not keep participants from using Messi in new daily fantasy sports competitions. For those looking to win some serious cash on upcoming FIFA games, be aware that it is always recommended to stick to legal and regulated betting options. As betting on overseas and foreign sites makes it so that there is no guarantee of winning and your payment information is not kept safe. Instead, stick to legal online sports betting sites that have safe and easy payment options such as PayPal. Keep in mind that, legal online gambling option and review site, PlayingLegal has a list of PayPal betting sites.
Keep Barcelona in Mind for the Next Victory
Players in the sports Internet gambling industries should not turn their backs on Barcelona as the Spanish Soccer Titan marches forward on its conquest for victory in the 2018 FIFA Russia. The team continues to grow while developing more chemistry, which always proves to give the best chances to win. Look for the defense to continue its "wall-like" stand with patient and intelligent play. The penalty streak for Barca is a key part of the team current and future success and seems to remain relentless as time goes on.